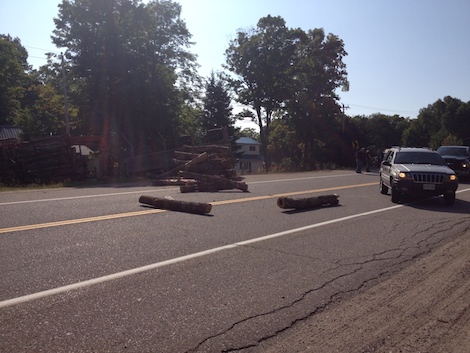 Police and paramedics are on the scene of a crash involving a logging truck on Highway 17 at Black Dog Road says a reader who provided the following photos.
A car appeared to have sustained heavy damage in the crash.
No word yet from OPP on the circumstances of the collision.