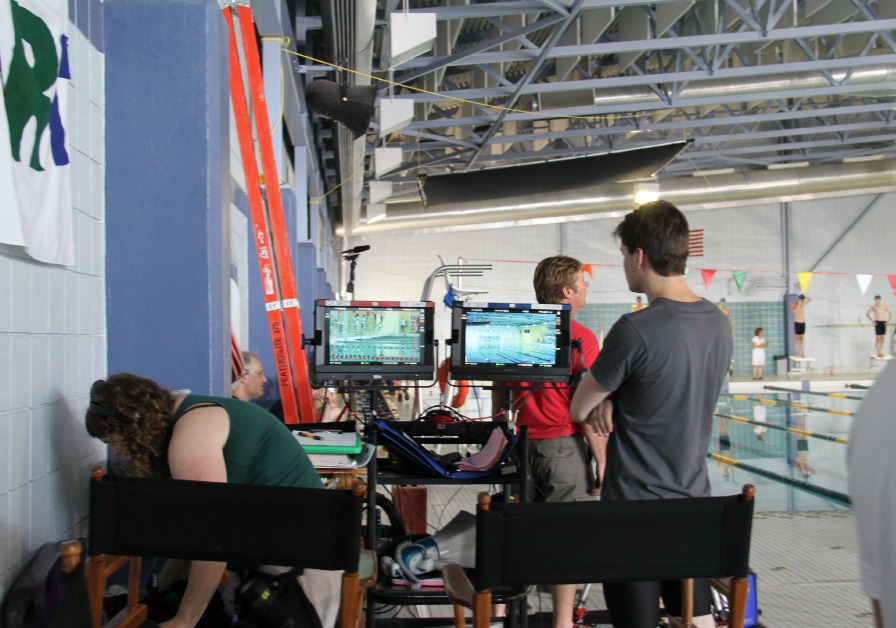 On Set with Sadie Janes
The cast and crew of Lost & Found say they enjoyed the unique landscape and change of scenery in filming in Sault Ste. Marie.
"This is a very location-heavy movie. A lot of films are shot on sound systems in Los Angeles, or other interior locations. With this movie, the locations and the area of Sault Ste. Marie are actually our set," said the film's director, Joseph Itaya.
"We haven't had many chances to go out into the community, but what I will say is that the people we have come into contact with are so kind and so supportive. This is a story that is about family, that is about heart, and I think when we talk to people here about that they respond."
Lost & Found, which wrapped up filming last weekend, follows two brothers, Mark and Andy, who are sent to spend the summer with their uncle on a remote island.
They learn that their eccentric grandfather once owned the island, but vanished without a trace taking with him the secret to a vast fortune.
The boys decide to go hunting for the fortune together.
"The movie is tailored a little bit after my own life," said Itaya. "My brother and I used to live in Seattle, in a very urban city environment, and then our parents moved us to Whitby Island in Washington. Spooky things happen out in the woods, especially when you're a kid."
Itaya, who has been in the business for 10 years, believed it was "destiny" that the film ended up being shot in the Sault.
"We tried to make the film on Whitby Island, but for many reasons it didn't quite come together," said Itaya. "We teamed up with an incredible producer team that's based out of Toronto, and when they read the script they said 'There's only one place in all of Canada that would work for this, and that's the Sault'."
Justin Kelly, who has been in shows such as Degrassi and The Latest Buzz, plays the main character of the film, Andy Walton.
Kelly describes Andy as an outsider, "He is missing something, and he thinks that he can find it with treasure, but really what he needs is right in front of him."
"This character has been the biggest challenge for me so far, specifically because he is so different from myself. I try to draw upon any similarities I might have with him from my own life," said Kelly.
The scene filmed at the John Rhodes depicts Andy taking place in a school swim meet.
"We're shooting the opening sequence of the film, which is a high school swim meet. Andy wins the race but no one really acknowledges him and his only supporter is his little brother Mark," said Scott Bridges, lead U.S. producer.
Benjamin Stockham plays the younger brother in the story, Mark Walton, who Benjamin describes as "happy-go-lucky and still naive about the world".
"I've never played a character like this before. It's sort of a new playing field for me," said Stockham.
Stockham and Kelly both said they are used to filming in bigger cities, so they enjoyed the small-town feel and beautiful landscape.
Itaya said he sees great potential for the film industry in Northern Ontario.
"I think this is an amazing place for filming. There are so many different location options, and there is such a tremendous group of talented, young professionals in this area who are smart and hungry, and they're not jaded."
Two more movies are set to be filmed in the Sault this summer; Remember and Coconut Hero, both promising big names like Christopher Plummer and Atom Egoyan.
(PHOTO: Lead actor Justin Kelly examining swim meet footage. SooToday.com/Sadie Janes)