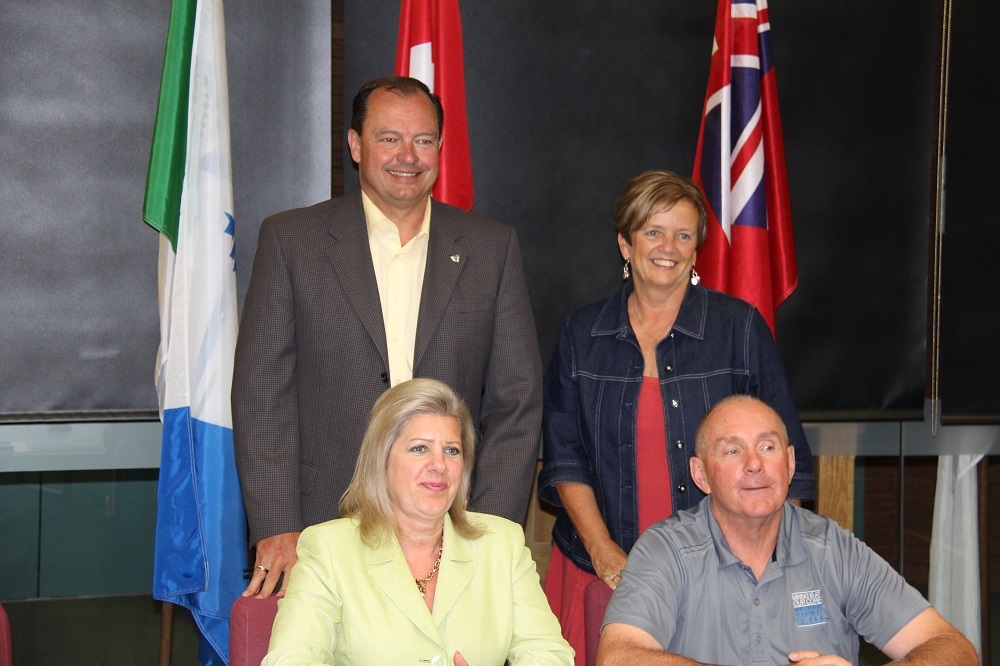 Northern Ontario cities and towns need to speak as a single voice to be effective in getting the province to pay attention to the priorities of the region, said mayors meeting in North Bay Thursday.
While Northern Ontario accounts for 88% of the province's area, it only has 6% of the population, and that can mean problems getting its voice heard.
"We realize to be successful we have to stick together," explained North Bay Mayor Al McDonald. "And that's what these meeting are all about, to reconfirm what is important to Northern Ontario and how we create jobs and bring wealth to our part of the province."
McDonald says the group concentrated on issues such as economic development, energy costs, the ONTC and Ring of Fire.
Sault Ste. Marie Mayor Deb Amaroso feels the Ring of Fire chromite deposit will have a major impact on her community.
"We are looking at building a deep sea port that will provide transportation for any resources coming out of the Ring of Fire. It's our hope that we can be a key player in the transportation of goods."
And she's concerned about the delays.
"There is certainly lots of work to do to move that forward. I think we're a bit down the road from seeing this. Not to say we aren't seeing some success in moving the marker forward, but certainly there's a lot of work to be done."
Energy prices are a big issue in Timmins for Mayor Tom Laughren and he's keen for the group to lobby the province as it relates to a Northern Ontario energy rate.
"We believe as a group that it's paramount. It's going to be one of our first 'asks' when we meet with Northern Development Minister Gravelle and other ministers."
"This is something they have to take a serious look at. It's not only about survival as it relates to mining, but also when you think about the potential of the Ring of Fire."
Sudbury Mayor Marianne Matichuk agrees.
"The Ring of Fire is always one of our priorities. It's something we all agree is going to be beneficial to the entire north."
"There are opportunities for everyone and it's an economic opportunity that only comes along once in a lifetime, so we want to ensure we're all working together to get this going."
McDonald says their next move is to put all their thoughts on paper, and request meetings with eight ministers at the Association of Municipalities of Ontario meeting in London next month.
(PHOTO: Mayors of Northern Ontario Large Urban Municipalities (NOLUM) met Thursday in North Bay to discuss issues common to all. Top left, Al McDonald, North Bay, Deb Amaroso, Sault Ste. Marie. seated Marianne Matichuk, Sudbury, Tom Laughren, Timmins. Village Media photo/Jeff Turl)