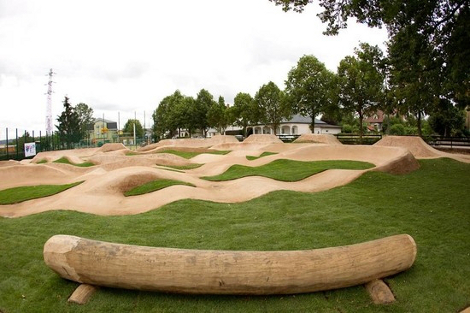 City Council will consider providing more money for a proposed pumptrack for Esposito Park when it sits down to discuss the 2014 city budget.
A group of bicycling enthusiasts, represented by Andre Riopel and Deane Greenwood, made a pitch for extra funding to Council at its regular meeting Monday.
The city has already earmarked $50,000 for construction of the facility, with the user group having raised $75,000 of its own.
A preliminary design of the pumptrack is estimated, by Kresin Engineering, to cost $250,000 for construction, professional fees and a contingency amount.
That leaves a funding gap of $125,000, which Council has decided to consider at its budget meeting, to be held April 14.
The $125,000 would come from the city's Subdivider Reserve Fund.
For earlier SooToday.com coverage of this story, click here