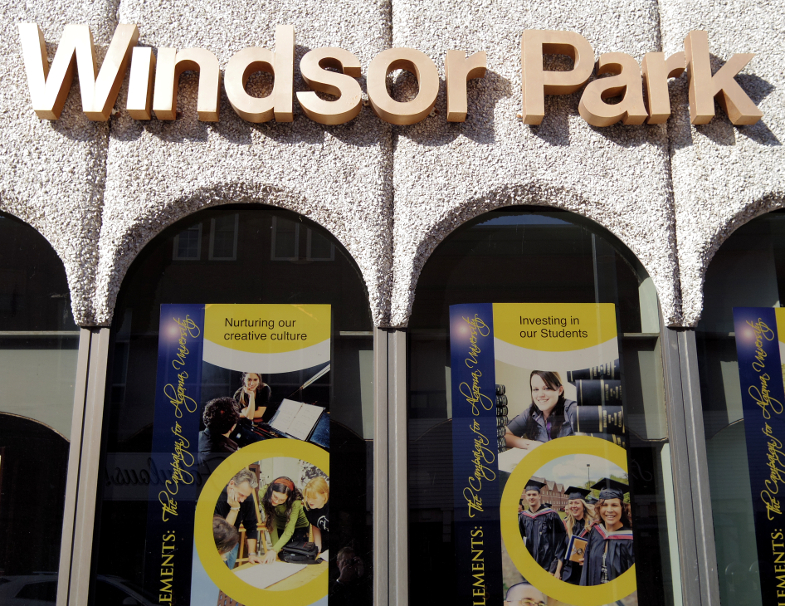 Algoma University's board of governors has approved the university's operating budget for the 2015-2016 year.
The $30.6 million budget was balanced by taking some tough measures.
Due to declining enrolment and a corresponding drop in revenue, the university will have to raise tuition fees, cut staff (three administration positions) and close its Windsor Park residence.
The number of courses taught by sessional instructors will be reduced, and there will be cuts to the library's budget and varsity athletics budget.
All six varsity athletics programs will be offered however, including the soccer program, which the university originally planned to cut because of budget considerations.
"It was challenging to put the budget together," said Richard Myers, Algoma University president, speaking to reporters after Wednesday's board meeting.
The budget was passed after a two-hour closed session.
"It was a difficult decision, certainly," said Sean Dwyer, Algoma's vice-president of finance and administration, referring to the Windsor Park residence closure.
Students in residence there will be relocated by the university.
"We have been attempting to run it as a viable residence since 2010 and it has proven very challenging to do so."
"I think if a prospective owner were to fill that residence it would be a much different story, but given that our programming has been on campus, and the distance between the two, we've had difficulty filling it with students and as a result it has not proven to be viable for us, and as a result we have decided to divest it," Dwyer said.
"We're closing it with the intent to sell."
Tuition fees will go up by three percent for domestic students, five percent for international students.
"Government funding has been frozen for some time and I think the understanding is we'll need that (tuition fee increase) to meet our inflationary costs," Myers said.
In regards to job cuts, Myers said "we've tried to take a fairly balanced approach with this."
"Administration is losing three positions compared to last year's budget, senior positions, largely through attrition. We're not replacing positions of people who have recently retired or moved on. "
"One of those is a position we put into the budget last year, but as we're anticipating lower enrolment for the coming year, we didn't act on it and this year we just took it out of the budget entirely," Myers said.
"There will be some reductions in the number of courses offered…in most cases these are elective courses with relatively small enrolments."
Transition courses for international students have been reduced as well.
Still, Myers said "we're fairly confident the impact on students will be quite minimal."
Myers said there would actually be a net increase of two faculty positions.
University officials were pleased with being able to save soccer as a part of Algoma's varsity athletics program.
"The student union came forward with some excellent cooperation and some significant financial support and as a result the budget that was passed includes all of our varsity program, including soccer," Dwyer said.
"I think we're still in a relatively strong position, we are still balancing our budgets…we think any cuts we made were done in a balanced way and we've minimized the impact on students," Myers said.
A news release from Algoma University follows.
*************************
Algoma University Board of Governors Approves Balanced Budget
SAULT STE. MARIE - Tonight, the Algoma University Board of Governors approved a $30.6 million operating budget for the 2015-16 year.
Despite a slight decrease in revenues due to a projected drop in enrolment, the University was able to produce a balanced budget again this year.
"All universities in Ontario are entering a difficult enrolment environment and Algoma U is no different," said University President Dr. Richard Myers. "The number of 18-20 year olds in the province is expected to decline by 10 percent over the next five years. The challenge for the University will be allocating resources appropriately to deliver an outstanding undergraduate education without putting ourselves in a risky fiscal position. We have accomplished that with this budget."
The University was able to achieve a balanced budget by reducing costs across departments.
Of note were reductions in the size of the University's administration, in the number of courses taught by sessional instructors, in the Library's acquisitions budget, and in the varsity athletics budget.
Despite the reductions to the athletics budget, Algoma University will be able to fund all six varsity programs next year.
A decision was also made to close the Windsor Park residence.
The residence proved extremely costly to operate and was not a popular choice for students.
The University will still be able to guarantee single rooms to all first-year students with the closure of the Windsor Park residence.
The Board of Governors approved tuition increases of 3 percent for domestic students and 5 percent for international students.
Algoma University's domestic and international tuition rates remain amongst the lowest in Ontario.
The decisions made in this year's budget place Algoma University in an enviable position amongst its peers.
"Difficult decisions were required this year, but we feel that producing a balanced budget is the most responsible way to move forward," said Vice-President Finance and Administration Sean Dwyer. "As part of the budgeting process, survey feedback was solicited from faculty, students, and staff. Their input was an important part of the process and assisted in producing a budget that puts us in a strong position to deal with the challenges facing the University next year."
About Algoma University
Algoma University offers a wide variety of liberal arts and sciences degree options including programs in Psychology, Computer Science, Social Work, Business Administration, Fine Arts, Community Economic and Social Development, and Biology in Sault Ste. Marie, Brampton, and Timmins.
As a partner with Shingwauk Kinoomaage Gamig, Algoma U is committed to respecting Anishinaabe knowledge and culture.
To learn more about Algoma University, visit www.algomau.ca.
************************
(PHOTO: Algoma University will close its Windsor Park residence to trim its budget. Michael Purvis/SooToday)