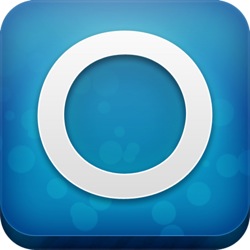 NEWS RELEASE

ALGOMA UNIVERSITY
STUDENTS' UNION

***************************
Mobile student life app helps students get ahead of the game - literally!

SAULT STE MARIE - A brand new mobile application launched by the Algoma University Student Union is taking over the campus by storm.

A free and innovative campus life app is launching at Algoma University with the first ever campus augmented reality game.

The game highlights one of the application's key features: geo-location.

In the game, a virtual treasure chest gets dropped in a central location on campus, at a specific time, and it's then up for grabs.

Anyone within 50ft of the prize can grab it, and anyone within 50ft of the person holding the chest can steal it from them! – the game will automatically prompt you to "take the prize!" once you are within range.

"The virtual treasure hunt is one of the most exciting things we have seen on campus in some time," said Mark Palmer, the student communications director for the Algoma University Students Union. "We are really excited to launch the virtual treasure hunt, it's a great way to help students better integrate with our community! More importantly, the app will keep students update on what is happening on campus in the future, and let them interact with campus events via social media."

OOHLALA Mobile is made for students, by students; providing users with an innovative platform to stay connected with their campus life.
Along with geo-location, the app has many features that allow students to effectively connect with their student organizations, and increase their engagement on campus.

These include: interactive campus maps, a campus wall, a chat and find-nearby students feature, a listing of campus-wide events, and a local student deals section (food, night life, concerts - you name it, OOHLALA Mobile is on it!).

OOHLALA Mobile is free to download on your iPhone and Android app stores.

You can also visit www.gotoohlala.com or contact info@gotoohlala.com for more information.

About AUSU

The Algoma University Students' Union is an organization ran by students for students.

At the end of each school year a student Board of Directors is elected to head the operations of the Algoma University Students' Union and represent the voices of Algoma University students.

The Board of Directors and staff of your union work to ensure that students' voices get recognized and to make the experience for all students at Algoma University fulfilling and enjoyable.

***************************