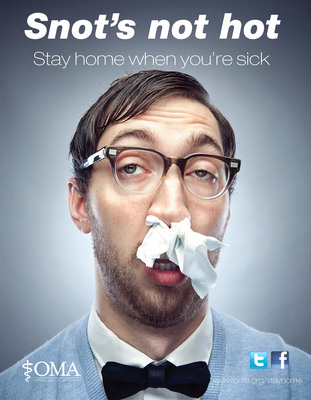 NEWS RELEASE
ALGOMA PUBLIC HEALTH

*************************
H1N1 influenza activity in Ontario
The beginning of flu season in Canada has been marked by the return of the H1N1 influenza virus in various regions of the country, including western Canada, Quebec and Ontario.

Algoma Public Health has received lab confirmation that H1N1 is present in our community.
This year's flu shot is a good match against H1N1.
The best protection against H1N1 strain is to get this year's flu shot.
The flu shot is available through your health care provider, some local pharmacies or by appointment from Algoma Public Health.
To book an appointment, please call 705-541-2332 or Toll Free at 1-800-469-2449.

"The flu can be a very serious illness," said Dr. Barker, medical officer of health at Algoma Public Health. "When you get a flu shot, you reduce the risk of passing on the virus to other people - especially those at high risk of complications."

Symptoms of influenza may include fever, runny eyes, headache, sore throat, extreme weakness, chills, cough, stuffy nose, muscle aches, and fatigue.

Besides getting immunized, one of the best ways to reduce the spread of the virus and to protect vulnerable members of the public is to stay home when sick.
Do not visit relatives in their homes, long-term care facilities and hospitals if you are sick.

Stay healthy this flu season.
Here's how:
Get your flu shot.
Wash your hands often with soap and warm water for at least 15 seconds.
Cough and sneeze into your upper sleeve or a tissue, not in your hand. Dispose of tissues immediately and wash your hands afterwards.
Stay home if you have flu-like symptoms (i.e. fever, cough, sore throat, body aches, headache, chills and fatigue).
For more information on the flu, visit our website or join the conversation on Facebook or Twitter.
*************************