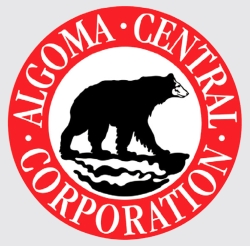 NEWS RELEASE
ALGOMA CENTRAL CORPORATION
*************************
Algoma Central Corporation dividend announcement
TORONTO - Algoma Central Corporation is pleased to announce that the Board of Directors of the Corporation has authorized payment of a quarterly dividend to shareholders of $0.07 per common share.
The dividend is payable on March 1, 2013 to shareholders of record on February 15, 2013.
This dividend represents a 17 percent increase of $0.01 per share to the post split quartertly dividend of $0.06 paid by the Corporation in December 2012.
About Algoma Central Corporation
Algoma Central Corporation owns Canada's largest fleet of vessels operating on the Great Lakes - St. Lawrence Waterway.
This fleet consists of self-unloading and gearless bulk carriers as well as product tankers.
The Corporation has interests in ocean dry-bulk and product tanker vessels operating in international markets.
The Corporation owns a diversified ship repair and steel fabrication facility active in the Great Lakes and St. Lawrence regions of Canada.
In addition, the Corporation owns and manages commercial real estate properties in Ontario.
*************************