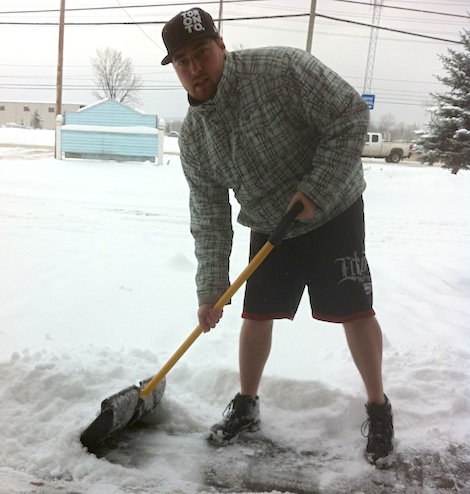 Loyal reader Robert Drolet is shown doing what lots of folks have been up to today.
But we believe the 25-year-old's attire - shorts, to be specific - would be the exception rather than the rule.
"Pictures were taken by my 5-year-old son, Preston Drolet," Robert tells us in an e-mail.
"We're out at 1001 Second Line West in the Haldomin co-ops. My little guy said he really wanted me to send these to the paper people lol."
The snow might not be here to stay.
While flurries are expected to continue through Thursday, the Environment Canada forecast calls for highs of 6 on Friday and Saturday, along with rain as the week ends.