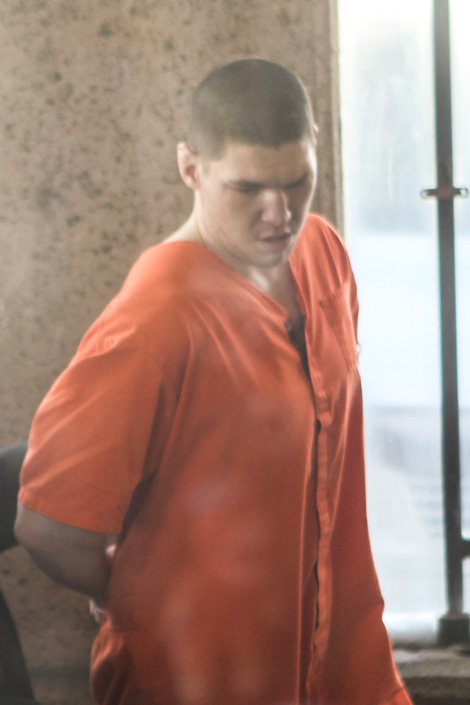 Trevor George Seaton appeared in bail court today, February 11, facing charges of attempted murder and breach of recognizance to keep peace and good behaviour.
On February 8, 2014, city police responded to a 911 call at 142 Albert Street East, where Terrance Mingo received life-threatening injuries and was rushed to the hospital.
In court today, Justice of the Peace Philip Stanghetta heard that Mingo was shot in the head and remains in critical condition at the Sault Area Hospital.
The Crown requested a three-day remand as "this is an ongoing investigation" and the state of Mr. Mingo's injuries is unclear.
Mr. Seaton's attorney was said to be Kenneth Walker, but Seaton refused to speak with Walker.
Another attorney had to step in to act as defence attorney for Mr. Seaton.
When Seaton finally arrived, he was issued a non-contact list of 13 people from the Crown.
Seaton interrupted the judge, demanding to see said list.
After the Crown requested the three-day remand, he again interrupted the judge saying he wanted to waive his right to bail.
"I don't wanna come to another one of these bail hearings," Seaton said.
With surprise and frustration, Stanghetta confirmed that Seaton wished not to show cause why he should be released and he agreed.
Trevor Seaton received detention on primary and secondary grounds.
His next court date is set for February 18 at 9 a.m. via video.
Earlier Sootoday.com Coverage
Man wanted for attempted murder in Albert Street incident (update)
Male suffers life threatening injuries (photos, update)