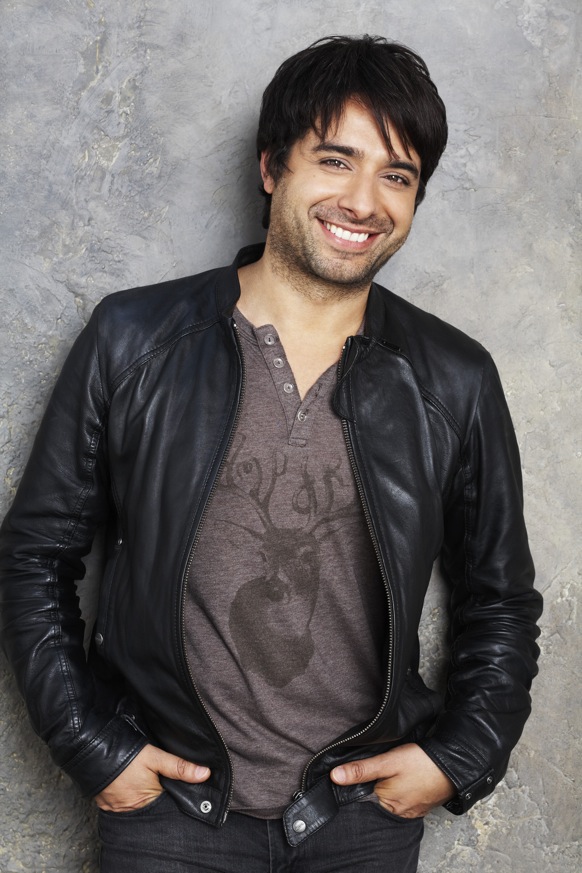 Since completing my studies in psychology at Algoma University in 1996, I've read only four books from cover to cover.

This is not because I'm lazy or dislike reading - I do read a great deal of online content, news, and periodicals.

It's because I was required to do so much reading in university - extremely dry reading - that it became almost impossible for me to pick up a book and thoroughly enjoy the act of reading it in full.

I've made it about half way through dozens of other books, but only four have managed to capture my attention long enough to actually complete the read.

Here's a short list (or shortlist) of the books I've read (in order) from cover to cover since 1996:
Stardust: The David Bowie Story, by Henry Edwards (with Tony Zanetta)
Harper Lee's To Kill a Mockingbird
John Wyndham's The Chrysalids
Jian Ghomeshi's 1982
As you can see (if you've read Mr. Ghomeshi's 1982), I've not only borrowed a bit of style from the last selection on the list, but also the books bracketing the list have a strong connection.

A David Bowie connection.

And, Mr. Ghomeshi, if you're reading this, please know this list was in no way manufactured or manipulated in order to impress, but is 100 percent true and accurate and something I didn't even realize until I began writing this article.

To those who've not read Mr. Ghomeshi's 1982, I should explain.

1982 is about a first generation Iranian immigrant striving to be cool while growing up in a conservative Toronto suburb.

And for this 14-year-old first generation Iranian immigrant, being cool meant being David Bowie - or at least as close to being David Bowie as a boy with olive skin, dark hair, a round cherub-like face, and large ethnic nose could be.

1982 is also about an Adidas bag, a Police Picnic, and a girl named Wendy.

But at its core, 1982 is a deeply personal and revealing account about what it means to feel like an outcast, while bravely attempting everything in order to fit in.

1982 is what I discussed with Mr. Ghomeshi during a recent telephone interview.

If you're Canadian, you're likely familiar with the name Jian Ghomeshi.

You're familiar with him through his affiliation with CBC and the 90s Canadian folk-pop band Moxy Früvous.

He has hosted the CBC Radio One program Q since its inception in 2007, and his 2009 on-air interview with an inexplicably irked Billy Bob Thornton drew international media attention.

Although Ghomeshi is no stranger to writing, having contributed editorials and columns to the Globe and Mail, the Toronto Star, and the National Post to name a few, 1982 is his first attempt at a full-length non-fiction creative literary piece.

This completely solo endeavour was a task he admitted being somewhat intimidated by.

"The thought of writing a book in general seemed so amorphous and huge to me that I wondered if I could do it despite the fact that I've written columns and satire over the years," he recalled. "I knew that I did want to do something that was an expression of creativity and wasn't tied to my CBC self or my Moxy Früvous self - in other words, the way people generally may know me."

From its inception, Ghomeshi said it was important the book not be a list of accomplishments, but an account of what it was like to be a young outsider of Persian descent with an intense love of music coping with life in suburban Canada in the wake of the Iranian revolution.

And it wasn't until he began writing 1982 that he realized just how outside he truly felt during that formative year.

"I really didn't have the tools to figure out how to deal with people that might say derogatory things or call me a terrorist, not understanding our background," he explained. "In writing this book, I wanted it to be entertaining, but I had to be honest about how difficult a time that was for me - for me and my parents, both in terms of dealing with each other, and dealing with the outside world."

Ghomeshi describes his 1982 quest to be cool with astute and, at times, almost uncomfortable honesty, without portraying himself as a victim.

He acknowledged the common Canadian Grade 9-er experience, immigrant or not.

But he also wanted to make people laugh.

"I don't think I really knew how much I was opening up to while I was writing. I just wanted it to be honest and make myself laugh about how much of a loser I'd been," he told me, chuckling.

"If it's going to be non-fiction, then the roots of what I'm saying have to be there in the open and be real. There was never any moment where I thought: 'Am I really going to say this?' while I was writing it. After I'd written it, there were some moments of wondering whether I was going to regret it."
After it went to publication, he worried even more.
In case you're wondering, no, he doesn't regret anything he included in the book.

Not the mauve dress, not the purple eyeliner, not the dyed new wave hair.

Anyone who was around in the 1980s has likely experienced similar fashion faux pas - really, the entire decade was pretty much one giant fashion faux pas - but we can all look back with fondness and recall the one thing the 1980s did right.

The music.

Most of it, anyway.

And it was the new wave and punk and ska music of 1982 that connected Ghomeshi to those he felt isolated from, and that inspired creativity and confidence.

Attending the 1982 Police Picnic with his dream girl, witnessing Joan Jett get booed off stage after only two songs which lead to the untimely demise of his prized possession, and later seeing the Talking Heads perform live were all life-changing events for Ghomeshi.

They helped pave the path to his current state of cooldom.

So, would the Jian Ghomeshi of 1982 think the Jian Ghomeshi of 2012 was cool?

"Probably not, in the sense that the me of 1982 would be terribly embarrassed by the fact that I now like Hall and Oats, and that I interviewed Phil Collins and told him I liked him," he said, following a long pause and a short laugh.
Back in 1982, he wouldn't be caught dead listening to that kind of pop music.

However, back in 1982, he also never could have imagined himself where he is today - a respected and award-winning national media personality and broadcaster.

"I didn't feel those opportunities - at that time, at that place in Canada, in that moment - were available to me," he said. "I thought my name was too funny and I came from this place that people thought was evil. And so I might have thought it was cool that it was even possible, because I didn't think it was."

He made sure to add: "I do have John Taylor from Duran Duran coming into the studio next week, and somewhere in me there's the 14-year-old that thinks that's pretty cool."

Jian Ghomeshi will be in Sault Ste. Marie as part of the 40th annual Algoma Fall Festival on Saturday, November 3.

His 2 p.m. appearance at the Mill Square (75 Huron Street) will include discussion about his book, 1982, as well as a question-and-answer period with those in attendance.

For full event details and Fall Festival ticket information, please click here

To learn more about Jian Ghomeshi, please click here