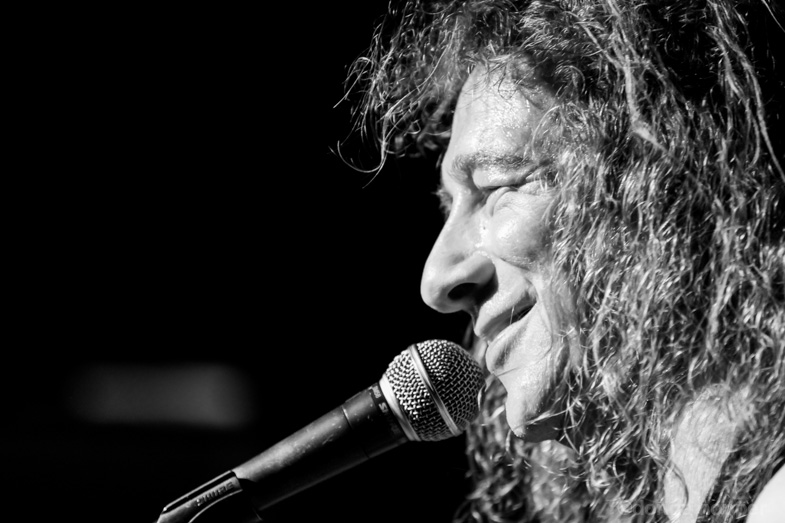 A crowd of metal-hungry fans gathered at the Canadian Night Club to see a band cited as a major influence on a number of acts of note, including Metallica, Slayer and Anthrax.

Canadian metal icons Anvil attacked their set with the intensity and drive reminiscent of the glory days which began for them in the 70s.

Although original members Steve 'Lips' Kudlow (vocals, guitar) and Robb Reiner (drums) never achieved the commercial success many feel they deserve, they're perfectly happy to continued doing what they do best.

And thanks to the critical and commercial success of a film that documents Anvil's career, Anvil! The Story of Anvil, they have a little more freedom to do so.

"We're still following a dream. It's what we do. It's what we've been doing all along," Lips told SooToday.com prior to Saturday's show. "Nothing has really changed other than we don't have regular day jobs any more, which is a great thing. We get to live the dream every day."

He said that influencing other musicians is a far more gratifying accomplishment than selling millions of records, and the band has the respect of their peers thanks to integrity and originality.

Anvil never 'sold out' for success, and although it resulted in some difficult years, they have no regrets.

"Part of what makes people authentic is you gotta know who you are, what you're doing and be true to yourself," Lips said. "I've lived that. That's my motto. I can't see it any other way and I won't. It's not about money. It never has been."

To see the complete interview with Lips and some performance footage from the show, please click here.

Saturday's Anvil setlist included 666, Thumb Hang, Badass Rock n Roll, This is Thirteen, Hope in Hell, Swing Thing, Mothra, Metal on Metal and more.

Opening the night were local acts Project 421, the Suicide Kings and Jack Spades, and Toronto's Caym which includes Robb Reiner's son Tyler on drums.

To learn more about Anvil, visit the band's official website.