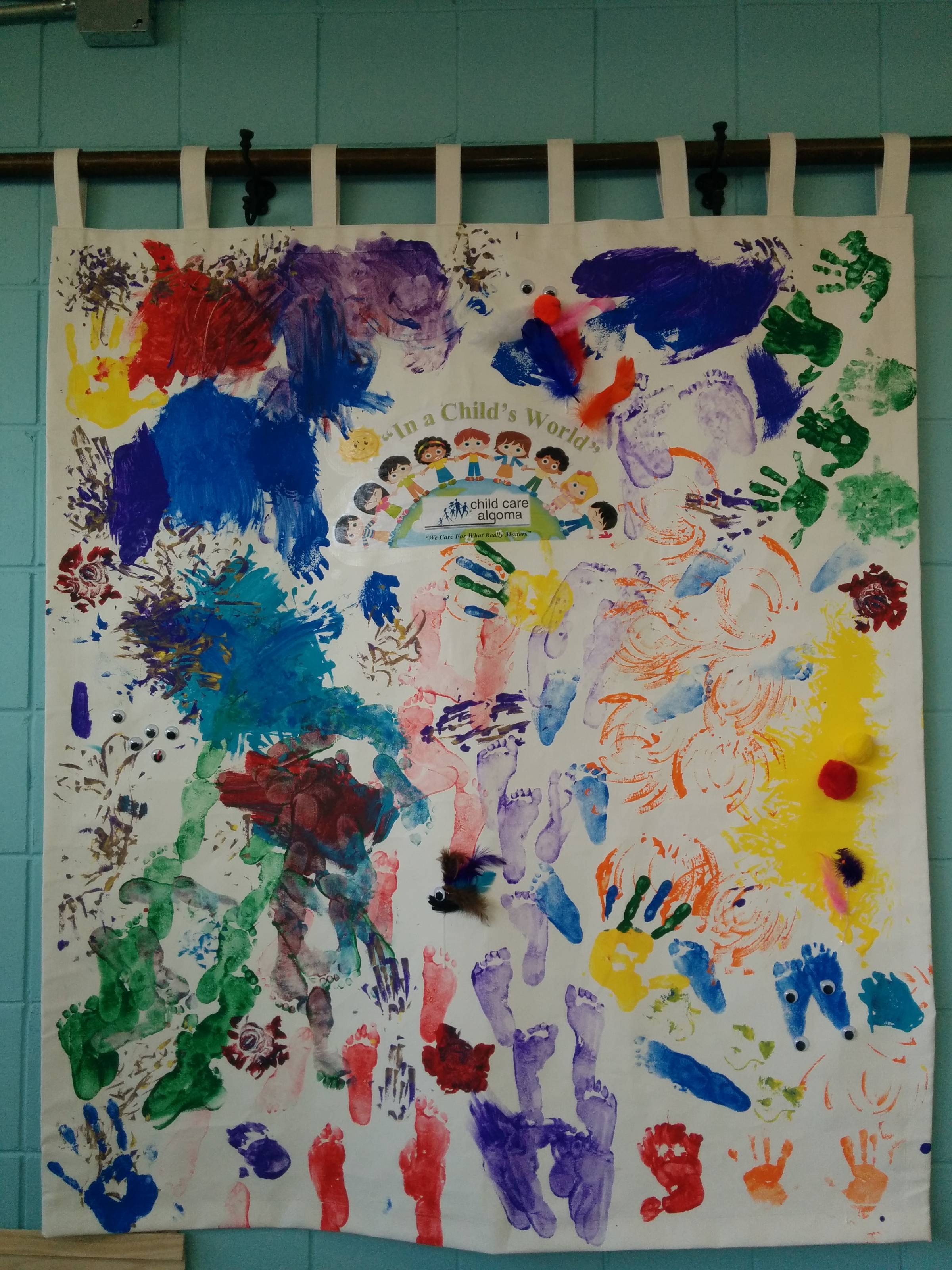 NEWS RELEASE
ARTS COUNCIL OF
SAULT STE. MARIE
*************************
In a Child's World Community Collage was held on Tuesday, April 22, 2014 at Child Care Algoma's Best Start Hub ~ Holy Angels School.
Ten adults and 12 toddler/preschool age children participated in this celebration of creative expression.
Thank you to all of the families who became involved, engaged, and connected in our 1st National Youth Arts Week event.
In partnership with the Arts Council of Sault Ste. Marie this mural will be displayed at the Art Gallery of Algoma for the Thursday, May 1 launch (open to the public at 6 p.m.).
"Preschoolers, parents, grandparents and caregivers came together and created this amazing visual story from the eyes of the child. The Arts Council of Sault Ste. Marie and District is thrilled to be part of this. A thank you to Marnie Stone from Stone's Office Supply for donating the canvas and kudos to the local Best Start Hubs in embracing the creativity of our children!" said Lisa Vezeau-Allen, Executive Director, Arts Council.
Inspired by National Youth Arts Week we will also be offering engaging art activities every afternoon from Monday, May 5 to Friday, May 9, 2014 at 2 p.m.
Families will have the opportunity to see first-hand how art is an experience that exercises the mind.
It is an essential life tool in creative problem-solving and communication, which allows children to express themselves in a variety of ways.
Bring out your little artist so they can explore their imagination.
Best Start Hub Services are FREE and welcoming to all.
To view our calendar of events please visit www.childcarealgoma.ca.
*************************