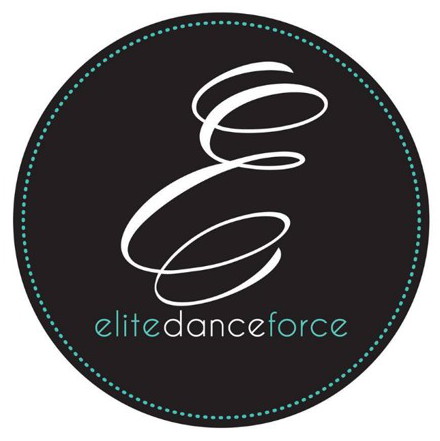 NEWS RELEASE
ELITE DANCE FORCE
*************************
Elite Dance Force dances its way into Sault Ste. Marie
Recreational and competitive dancers will soon have a new beat to dance to with the opening of Elite Dance Force (EDF), the newest dance studio to open in Sault Ste. Marie.
"Elite Dance Force offers competitive programs and recreational programs to accommodate and suit the needs of children of varying ages and abilities," said Christina Trevisan, Co-Director, EDF. "Both programs will foster social skills, self-esteem and confidence in a fun-learning, engaging and supportive environment."
EDF delivers a comprehensive dance program in a fun and professional environment where dancers are encouraged to work hard, while enjoying the art of dance.
Styles of dance offered include ballet, pointe, lyrical, contemporary, jazz, tap and hip-hop.
There is no registration fee for any dancer who signs up to join the Force at any time.
"We are thrilled to announce the opening of Elite Dance Force and grateful for the amazing support we have received from our friends, family and the community so far," said Kaitlin Pelletier, Co-Director, EDF. "This is an opportunity for us to do something we love and share our passion for dance with our students and our peers; we invite anyone that is inspired to dance to join us on this journey."
Kaitlin Pelletier and Christina Trevisan opened EDF to support their lifelong love for dance, and to have the opportunity to share this experience with dancers for years to come.
As co-directors of the studio, each will instruct classes and be lead faculty members.
Together, they have a combined 47 years of dance experience, majority of the years spent as either teacher or student at Sherry Walsh Academy of Dance Arts.
Both have obtained their professional dance teaching diplomas, won several diamond choreography and specialty awards for their dances, and are also Ontario Certified Elementary School Teachers.
In light of the recent announcement that Sherry Walsh will be closing the studio doors after 34 highly successful years in business, Christina and Kaitlin share the following sentiments and best wishes for their mentor and teacher throughout their dancing career:
"We would like to congratulate Sherry on her extreme success over the past 34 years as an exceptional leader for dance in Sault Ste. Marie. She has not only taught and trained students to be the best dancers they can be, but has also helped in molding them into the people they are today, including us. We wish her a fun-filled and relaxing retirement and will carry her love of dance with us. We would like to thank her for providing us with the best dance training and mentoring, as this has prepared us for this next dance chapter."
EDF will host Open Houses at the new studio on June 23, 24 and 25 from 6 to 8 p.m.
Members of the public are invited to come by the studio to ask questions and learn more about EDF, register to join the Force, meet the Faculty, and see the new studio space.
Any new students who register with EDF during the Open Houses will be entered to win a prize for one month of free dance.
A Summer Intensive dance program will kick-off EDF's Grand Opening from August 10 to 15, and will feature Elite Dance Force faculty as well as special guest teachers.
At the Open House students can register for the Summer Intensive program, as well as for classes beginning in September.
Elite Dance Force is located at 626 Queen Street East, in the Square One Mall, and free parking is in the back of the building. More information is available by calling 705-450-EDF5(3335), or on Facebook at https://www.facebook.com/elitedanceforce.
*************************