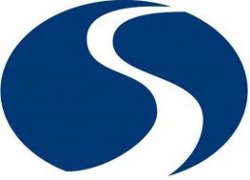 NEWS RELEASE
SAULT AREA HOSPITAL
*************************
SAH Renal Program first to Iimplement Nexadia

(January 22, 2013) – Sault Area Hospital's (SAH) Algoma Regional Renal Program has launched an Electronic Medical Record (EMR) for renal patients.
SAH is the first hospital in North America to implement the Nexadia System by B Braun.

The renal program is equipped with 30 state-of-the-art B Braun dialysis machines.
"Prior to moving to the new hospital in 2011, we chose the B Braun machines not only for their performance and ease of use, but with an eye toward an EMR in the future," says Brenda Lynn, director of Oncology and Renal Programs. "The Nexadia System software was provided with the dialysis machines when we purchased themand we are now implementing this cutting edge technology."

"Although some hospitals in Canada and the United States are using other EMR applications, many in Canada are still using manual processes and paper charts for manual calculation of dialysis treatments and charting of multiple data points throughout the therapy including weight, blood pressure, pulse, blood flow, oxygen saturation, etc." says Lynn. "Nexadia is an EMR or data management system which replaces this laborious manual calculation and collection of data to reduce potential for errors and allows nurses to devote more time directly to patient care. Nexadia is also a monitoring system which enables nurses to see the patient's progress right from the nurses' station or from mobile devices such as tablet computers."

The Nexadia system takes the patient's weight at the beginning of each dialysis treatment and automatically calculates the target weight following dialysis treatment.
"During the treatment, all vital signs are captured electronically and at the end of the treatment, the patient is weighed again to determine any variances," says Holly Davis, renal educator.

According to Davis, manual processes can sometimes result in errors so it is expected that the dialysis treatments will be more accurate and as a result, patients may experience fewer or less severe symptoms.
"There are great advantages to having a system like Nexadia," she says. "Nurses will spend less time on administrative and manual tasks and more time on the patient. Automation of complex tasks will result in efficiency and consistency of documentation for optimum quality assurance."

Dr. David Berry, nephrologist and medical director of the Renal Program is pleased with the technology.
"By automating the extensive, time-consuming, yet essential collection of data, we allow nurses and physicians to focus on our primary task, that of caring for the patient." he says.

"It also provides a more detailed and robust database from which we can analyze trends, review problems, and come to solutions more quickly based on accurate information. The flexibility of this platform to operate on mobile devices also allows for real-time review of patient information between team members regardless of their physical location, which will improve the overall delivery of care," he adds.

The next step in improving technology in the renal program is to interface the Nexadia System with the hospital's Healthcare Information System, allowing care providers to access diagnostic and laboratory results from one single access point.

SAH congratulates the entire team at of the Algoma Regional Renal Program for this accomplishment, and a special thanks to the Project Implementation team on the successful launch of Nexadia.

*************************