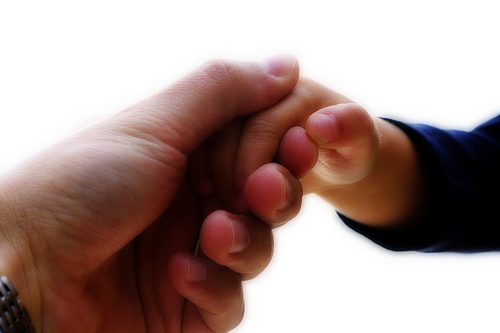 Impending changes to the way home daycares are regulated in the province will create a child care crisis, says a group that represents unregulated home daycare providers.

Bill 10, known as the Child Care and Early Years Act, 2014, will repeal the current Day Nurseries Act which was enacted in 1946.

Unregulated daycare providers (not represented by an agency), will be allowed to care for up to five children in their home, counting their own children in those numbers.
Currently unregulated providers are not required to count their own children among the total spaces allowed in their home.

Under this new legislation, they will be required to count their own children under the age of six among those five spots.

The Coalition of Independent Childcare Providers of Ontario (CICPO) conducted a survey of about 200 of their own members, which showed 517 spaces being lost due to the impending changes.

CICPO represents unregulated home daycares across Ontario, with about 10 members within Sault Ste. Marie.

"With centres closing left and right because of full-day kindergarten, there is definitely a crisis looming," said Kim LeGallais, who is based in Ottawa and is the co-founder of CICPO.

As a result, this will lower the amount of available daycare spots in the city and across the province.

"The entire community as a whole will be affected," said Tanya Ritter, home child care site supervisor for Childcare Algoma.
In addition to running daycare centres, Childcare Algoma also licenses home daycare in the area.

Ritter is hoping many unregulated providers will join the agency by the time Bill 10 goes into effect, likely this fall.

She notes the agency has a three-part screening process for its members.

"During this process we make sure their environment is safe and nurturing learning environment for the children in the community," said Ritter.

LeGallais points out just because an unregulated provider is not licensed by an agency doesn't necessarily mean they are unqualified.

"I think the misconception is we are moms who are bored and want to stay home. That's a gross misconception, many of us are very educated," she said.

LeGallais said she started with an agency but left when that agency couldn't fill the spaces in her home.

"As I started my family it was the best way for me to be able to support my family, be home for my children and contribute to my family income," she said.

Childcare Algoma is hosting an anonymous survey to glean information from unlicensed daycare providers in the city to get ahead of the changes.

"The majority of the providers hopefully already know about the changes," she said.

Not so, said LeGallais.

"There are still a lot of parents and providers who are unaware," she said.

With questions such as, "Has your home been inspected by Fire or Health services?" and "Do you currently have current Police Records Check and Vulnerable Position Screening?" Childcare Algoma hopes to educate unlicensed providers and potentially attract them to join the agency.

"Once we get some of this data from our unlicensed providers we can see how to move forward and utilize this," said Ritter.

LeGallais has concerns about the kinds of questions being asked.

"They are really pointed. That information could certainly be put together to be used against the provider," she said.

LeGallais also takes issue with the term "unlicensed provider."

"That's a bit of a misnomer, because no provider in Ontario can hold an individual license," she said.
CICPO is actually calling for the government to create a registry of existing unregulated providers, instead of reinventing the wheel.
"If there was a registry the ministry would be able to have the oversight they require because they know where all of the providers are and would also be able to contact individual providers and let them know about changes," said LeGallais.
It seems to LeGallais unregulated providers who have children of their own are being left with two options; join an agency or close.

"There needs to be some leeway. Every family's needs are different," said LeGallais.