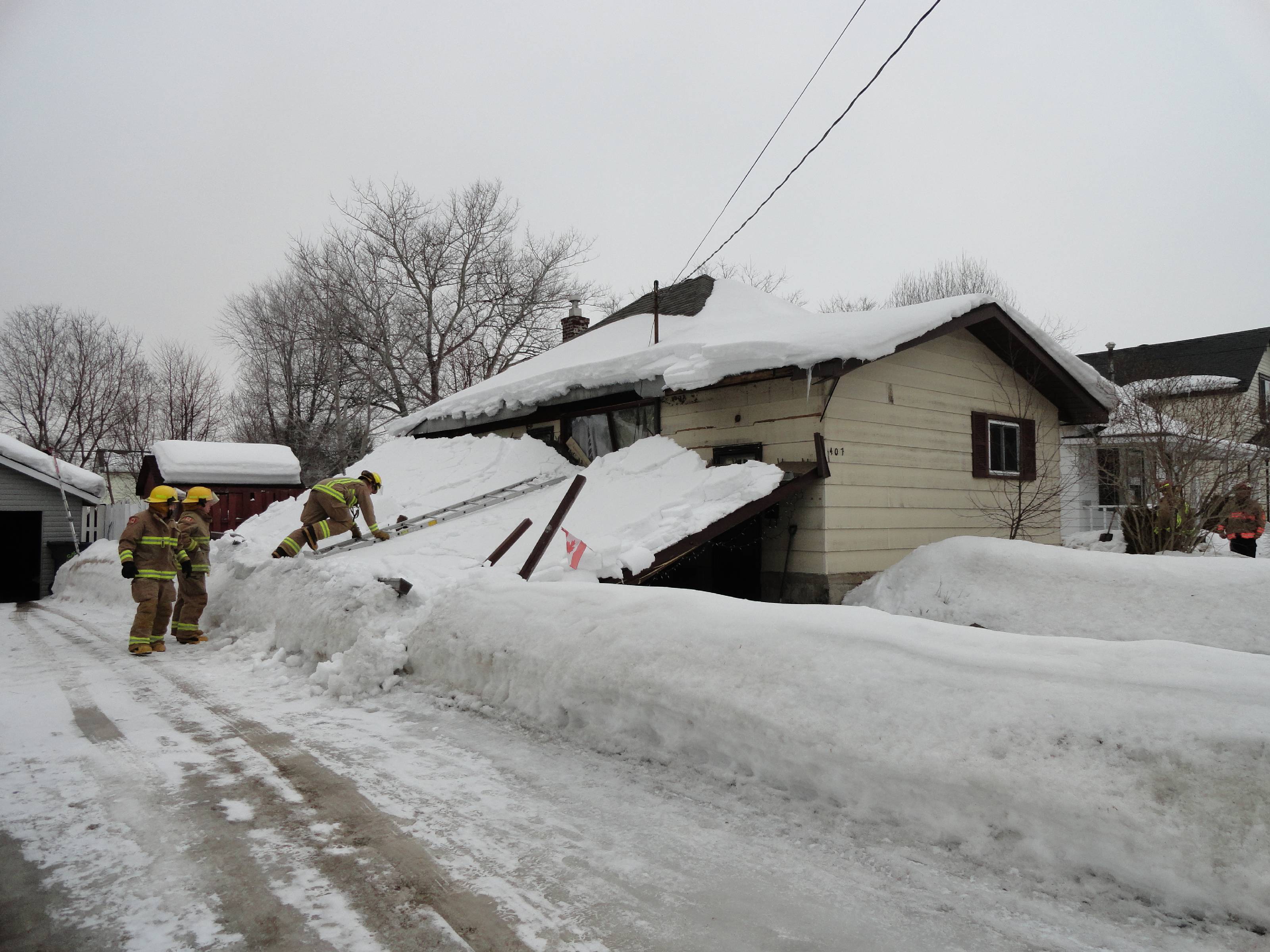 Loyal SooToday.com reader Gerry LeBlanc sent us these photos along with a caution to other readers to check their own roofs.
He says the carport on a house in the 400 block of John Street collapsed under the weight of the snow on it Friday.
Conditions are perfect for increased snow load at this time of year and, with the extreme amounts of snow that have fallen this winter, structures are collapsing under the weight.
On Friday and Friday night the Sault and area experienced freezing rain, mixed with snow and rain, after a period of warmer temperatures, high humidity and little wind that melted snow on roofs but didn't evaporate it.
In effect, the snow became more dense and spongy, soaking up the even more dense rain water that will freeze in the next few days as temperatures drop.
"A cubic foot of dry snow weighs about 6 to 8 pounds, while one cubic foot of packed snow could weigh up to 20 pounds. The same volume of ice can weigh three times this amount," says AccuWeather.com.
"No one was hurt [in the carport collapse pictured]," said LeBlanc. "[But it] caused heavy damage to the home."