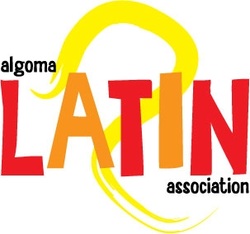 NEWS RELEASE
ALGOMA LATIN ASSOCIATION
*************************
In a few weeks, the Northland/Sault College English as a Second Language Program will again welcome a cohort of International students to Sault Ste. Marie.
They are coming to our city to study English and experience Canadian culture at its best.
After completing the ESL program at Northland Adult Learning Centre, they will continue their studies at Sault College.

These students need a place to stay!
Feeling welcomed and accepted into a family in a foreign country is a great way to begin their stay.
Home stay is fundamental in helping our international students assimilate into the English language and Canadian culture and conversation is appreciated.

We are looking for living arrangements for a new cohort of Brazilian students, which include a room plus meals.
The rate per month will be $650.
If you or anyone that you know would be interested in providing short or longterm home stay, please call 945-7109 or email Janet Prpich, prpichj@adsb.on.ca to learn more about how to become a host family.

This is a great opportunity to learn about another culture.
*************************