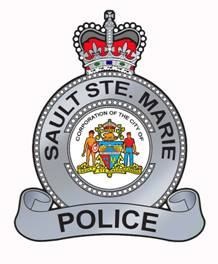 The Sault Ste. Marie Police Service Board has approved the implementation of a proposed cost recovery "compliance notice" service.
The service would replace the current "green tag" process, which gives a motorist a chance to correct a minor traffic infraction (such as a burnt out headlight or failure to produce an insurance slip) instead of being charged by an officer on the spot.
A report to the Board from Police Chief Bob Davies states: "The benefits to the proposed service would see motorists continuing to receive an opportunity to correct a minor traffic infraction without being charged in the first instant and it provides cost recovery for providing a service that ties up staffing resources."
The Compliance Notice Program would include an administration fee of $20, pending approval from City Council for a resolution to amend the Police Service's fee schedule.
The current 72 hour notice green tag program allows motorists with minor offences 72 hours to appear at the Police Services building with proof that the infraction has been corrected, and the ticket cancelled at no charge.
Sault Police issued over 1,800 green tag notices at no charge to motorists in 2013.
Following similar programs now in place by Police Services in London and Stratford, and currently under consideration by Police Services in Guelph and Brantford, Sault Police would adopt a new Compliance Notice program whereby a motorist with a minor infraction is allowed 72 hours to attend at the Sault Police Service building with proof the infraction (a burnt out headlight, for example) has been repaired, and pay an administration fee of $20 to have the notice cancelled.
Sault Police Board members stated the Compliance Notice program should not be considered by the public as a punitive measure.
Rather, Sault Police look at the $20 fee as an alternative to paying the full amount of the fine for minor traffic infractions (which typically range between $65 and $110).
Chief Davies also emphasized to the Board at its last meeting that the $20 Compliance Notice fee is "not a cash grab" by Sault Police.
The fee of $20, Chief Davies said, was determined by breaking down the time spent by the issuing officer, duty desk officer and Traffic Services clerk with respect to rate of pay.