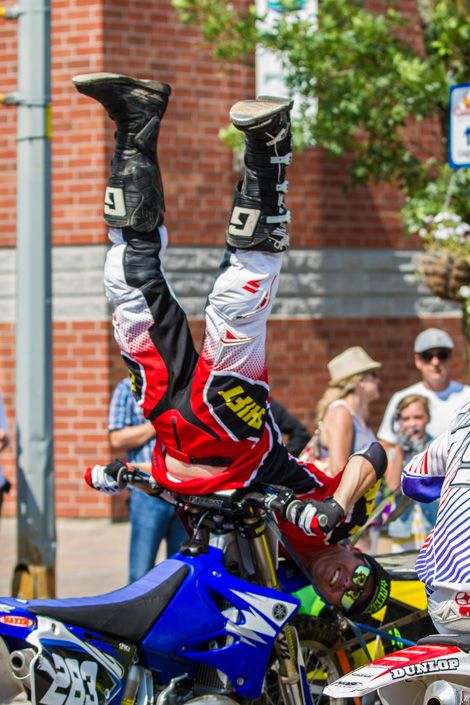 Thousands of spectators lined Queen Street today to find out what happiness is.
Turns out, happiness is a wide variety of things if the floats in today's Rotary Community Day Parade are any indication.
'Happiness is...' was the theme of the 93rd annual downtown spectacle, and each entry did their very best to convey 'happy'.
For Runway Park's Ryan Nolan (pictured), happiness is apparently doing a handstand on his dirt bike after SooToday.com asked him to pose for the camera.
Nolan is sure to be really happy on August 2 and 3 as he hosts a variety of races at Runway Park located on Airport Road.
As for what makes Rotaryfest-goers happy, festivities continue today in Clergue Park with live music, food and refreshments, vendors and activities until 11 p.m.
The three-day event wraps this evening with a tribute to Led Zeppelin by Michael White and the White at 10:15 p.m.
For full event details, please click here.
To see video footage of this year's Community Day Parade, click here.