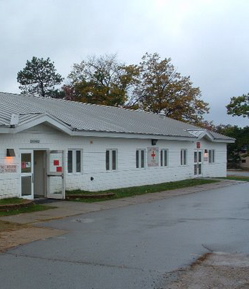 NEWS RELEASE
DEPARTMENT OF NATIONAL DEFENCE
*************************
Editor's note: The following news release from the Department of National Defence replaces an earlier version it issued which contained errors related to the route to be followed.
49th Field regiment to conduct training in Camp Grayling, MI USA

SAULT STE. MARIE, ON – Soldiers from 49th Field Regiment (SSM), a local Army Reserve formation, will travel to Camp Grayling, Joint Manoeuvre Training Center, Grayling Michigan, US to conduct a live Artillery fire exercise using C3 105mm Howitzers the weekend of 19-21 April 2013.
Approximately 75 soldiers will participate in the exercise traveling to a National Guard training base in Grayling, MI.
Members of the public may see military vehicles with 105mm Howitzers and soldiers departing the early morning of April 18, as well as the evening of April 19.
The route will see the members travel across the International Bridge into the United States.
They will continue south along I-75 to exit 270 to Camp Grayling Training Area, MI.

Exercise York Steel will enable 49th Field Regiment the ability to refine their gunnery skills in order to be able to support the Canadian Forces and reduce skill fade.
Live fire exercises are an important training environment to allow the leadership of 49th Field Regiment to assess their troops in a battle field context.
•••••••••••••••••••••••••
---