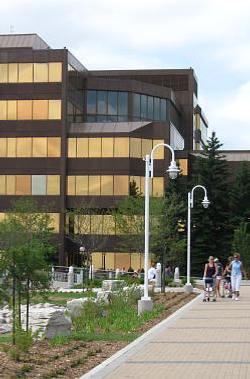 City council received an update at its Monday meeting on the search for a new CAO for Sault Ste. Marie.
A report to council from Mayor Christian Provenzano stated there are 40 applicants for the job as of June 29, the last day the CAO Selection Committee met.
Two days have been set aside for interviews of selected candidates in late July.
One day in early August has been set aside for a second round of interviews if deemed necessary by the committee.
The committee may also ask second round candidates to undergo psychological profile testing, which Provenzano's report states is occasionally done when hiring senior city staff.
Provenzano wrote it is possible the committee will put the name of a recommended candidate to council at its August 10 meeting, "but the Committee will not rush the process simply to make that meeting."
"It's certainly theoretically possible (to present a candidate in August)," Provenzano said to councillors Monday, adding the process should be done by September.
After the CAO Selection Committee first met in late January, North York-based Organization Consulting Ltd., a head-hunter firm, was brought on to assist with the search for a new CAO in early April.
The CAO Selection Committee consists of Provenzano (chair) and city councillors Susan Myers (vice chair), Matthew Shoemaker, Marchy Bruni and Ross Romano.
"I'm very confident and hopeful the committee can recommend an applicant to council that has the support of the entire committee," Provenzano told council.
Robert Johnston of Organization Consulting met with the committee and several city councillors for a question and answer session June 29.
Organization Consulting is completing an Ideal Candidate Profile based upon a review of the city's corporate structure, job descriptions and by gathering input from city councillors and community leaders from the public and private sectors.
A draft of the profile has been given to committee members to look over.
Information on each applicant will be provided to the committee at its July 15 meeting.
Provenzano writes it is expected the consultant will recommend to the committee at that point which candidates qualify for an interview based on the Ideal Candidate Profile.
The consultant will help in formulating interview questions and be on hand for all candidate interviews.
Provenzano, as committee chair, has given each committee member a Charter of Expectations, such as confidentiality, to abide by throughout the CAO selection process.
The search for a new CAO began when Joe Fratesi, the city's longest-serving CAO, announced his intention to retire in January.
Fratesi retired April 30.
City Solicitor Nuala Kenny has been serving as interim CAO since then.