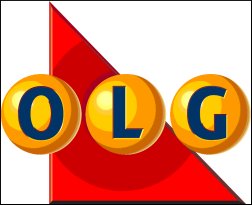 NEWS RELEASE
ONTARIO LOTTERY AND GAMING CORPORATION
**************************
The Ontario Lottery and Gaming Corporation (OLG) has issued a third-quarter (October to December, 2013) non-tax gaming revenue payment of $313,779 to the City of Sault Ste. Marie for hosting OLG Casino Sault Ste. Marie.
To date, Sault Ste. Marie has received more than $22 million in non-tax gaming revenue.

"OLG gaming sites generate substantial revenues that benefit all Ontarians," said MPP David Orazietti. "At the local level, host communities are able to improve programs and services with proceeds from gaming while additional revenues to the province sustain important public services like health care and education."
These payments are made under an equitable formula in the Municipality Contribution Agreement that determines the fee municipalities receive for hosting an OLG gaming facility and are based on an escalating scale of slot machine revenue that is consistent across all sites in Ontario.

Under the agreement, municipalities receive:
5.25% on the first $65 million of slot revenue
3.0% on the next $135 million of slot revenue
2.5% on the next $300 million of slot revenue
0.5% on slot revenue above $500 million
4.0% on table game revenue
OLG's modernization will increase revenue for the province and create some 2,300 net new industry jobs and about 4,000 service sector jobs.
It will improve how lottery and gaming is delivered in Ontario and expand OLG's approach to Responsible Gambling.
In 2013-2014, the province will allocate $115 million in gaming revenue to support charities through the Ontario Trillium Foundation.
Every year, the Government of Ontario allocates funding to the province's problem gambling program for research, treatment and prevention.
The amount for 2013-2014 is budgeted at $41 million.
OLG is a provincial agency responsible for province-wide lottery games and gaming facilities. Since 1975, OLG has provided nearly $38 billion to the Province and the people of Ontario. OLG's annual payments to the Province have helped support health care; education, research, prevention and treatment of problem gambling; amateur sport through the QUEST FOR GOLD program; and local and provincial charities.
**************************