Brad Collar has been throwing axes since he was a young boy.
Reminiscing on his earliest years, the Sault resident has fond memories of spending enjoyable afternoons out in the country throwing full-sized axes into the side of his grandfather's garage.
"We'd do it on the side of the garage until my grandfather put boards up and he had to fix the siding," Collar chuckled. "We'd have a good time."
Decades later, the now father of two has reignited his passion for the target striking sport – and he's inviting the community to give it a try at his new east-end business.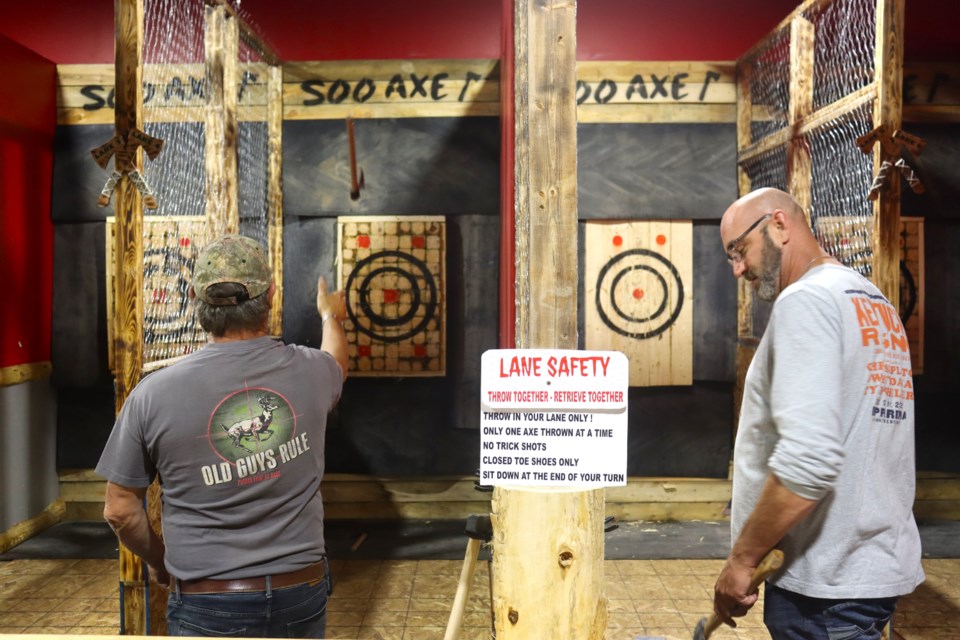 Called 'Soo Axe Throwing,' the new MacDonald Avenue establishment provides locals of all ages with the chance to test their axe throwing skills.
"It's something physical, something fun, something different," he says. "A lot of people haven't seen it."
Before participants begin throwing, they will sign a waiver, be given a run-down on safety, and then be provided a demonstration on how to throw the axe.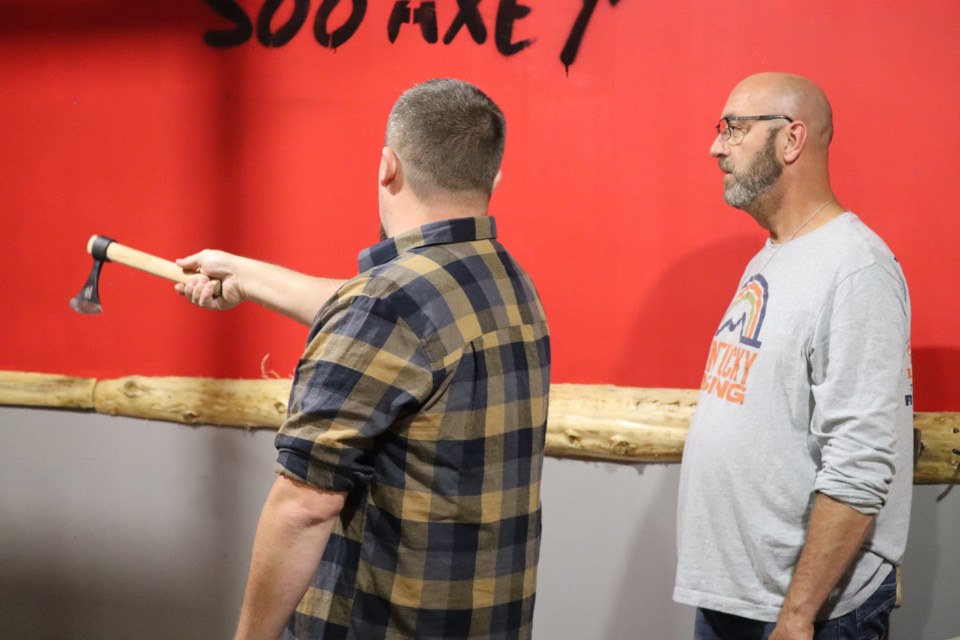 Working at Bath Fitter by day, Collar says this is the first time he's opened his own storefront business and sensed there was a demand for this kind of leisure activity in town.
"I had been to some of the ones in Sudbury and down in Mackinaw, and there's nothing here in the Sault that was like it," he told SooToday. "Twenty some years ago we used to have everything here – go carts, mini golf – it all seems to be leaving. It just made sense to do something here."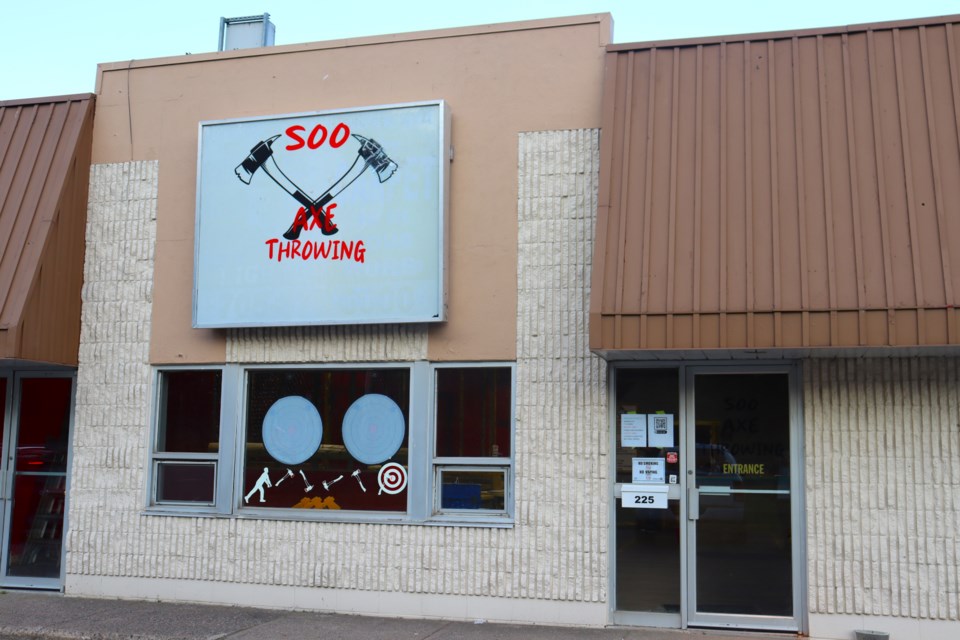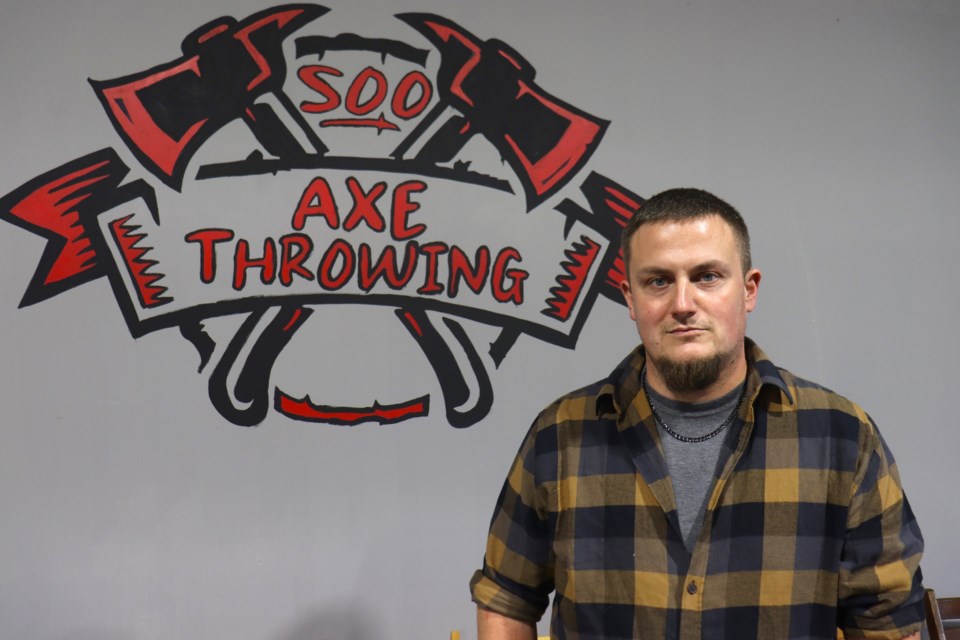 Celebrating his grand opening last Saturday, Collar has already seen a variety of demographics come through the facility, including higher numbers in women which "is nice to see" according to the owner.
He also hosted a kid's birthday party on Sunday and affirmed that axe throwing really is for everyone.
"Pretty much anyone can do it," he says. "I've had kids in here at eight and nine years old throwing them for birthday parties. They just need a parent or guardian for the insurance waivers. We also have the plastic sets, and there are Velcro ones we can set up too. Four or five-year-olds can play with them."
"Everybody that's been coming has been having a good time. Everybody who shows up so far has been coming back too."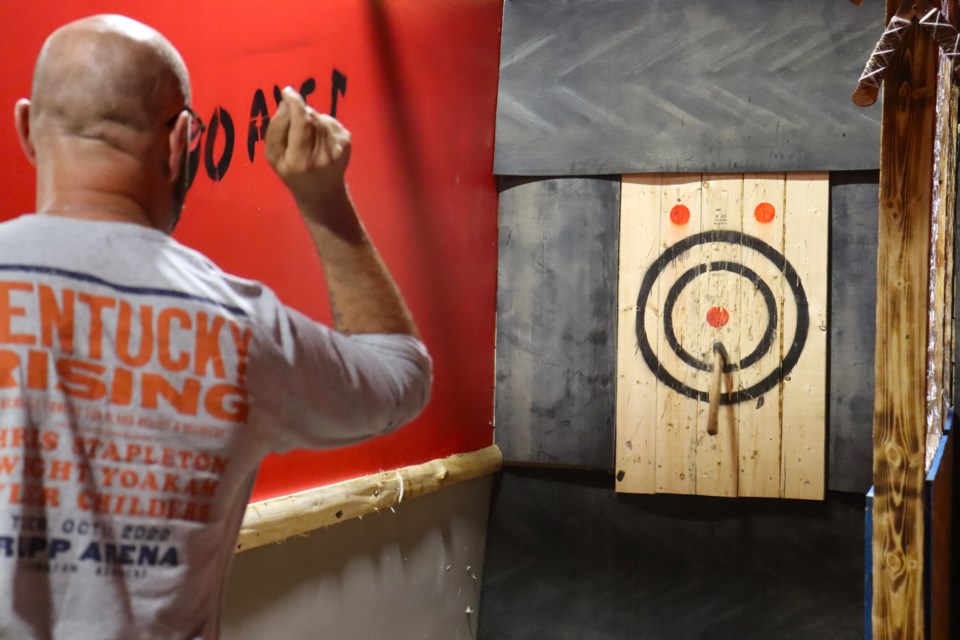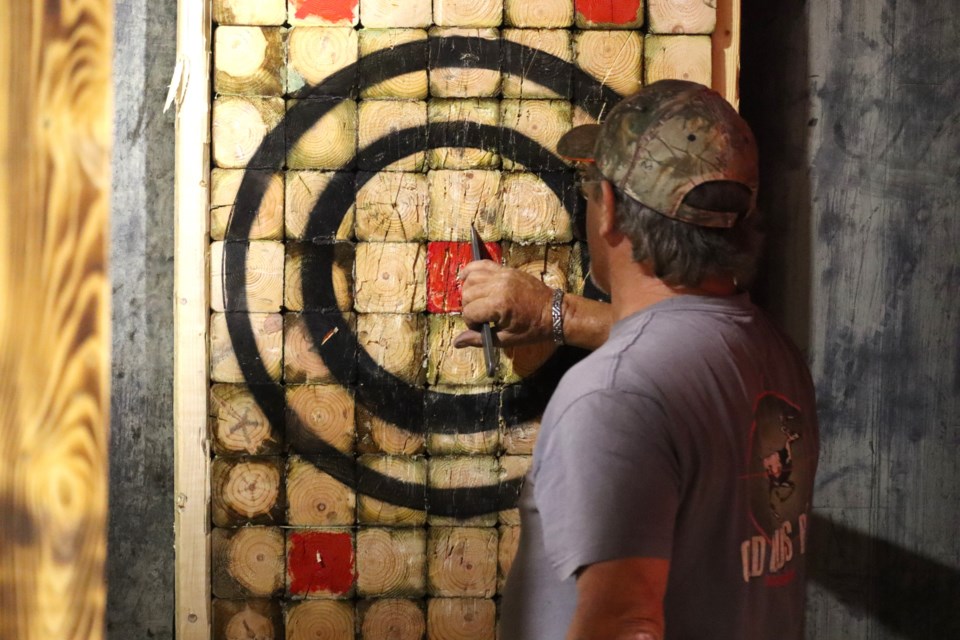 Axe throwers also have the option of choosing from several different types of axes that meet their specific needs, ranging from one and a half to two and a half pounds in weight.
"Some are lighter than the other ones, we have some heavier ones, and then there are some really heavy ones," Collar says. "Quite a bit of research went into it to find axes that were going to last. There are specific ones that throw better and rotate properly."
"We also use the end grain style boards so it's easier to get the axes in. It's a lot more fun – you're not dropping them every time."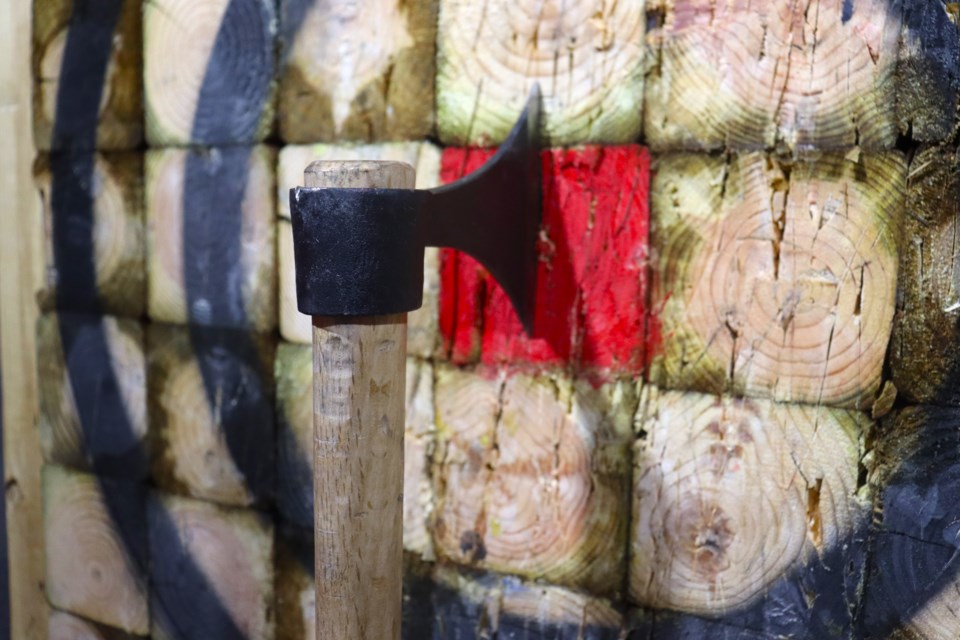 Starting in December, the axe expert says he'll begin offering knife throwing as well.
Collar is also planning to build a mobile axe throwing trailer, which he intends to bring to city events like Bon Soo, Canada Day, and Rotaryfest.
Residents looking to test their axe throwing abilities can book a spot by emailing [email protected], calling 705-575-0293, or by messaging Soo Axe Throwing on social media.
Hours:
Monday to Friday from 6 p.m. to 11 p.m.
Saturdays from 1 p.m. to 11 p.m.
Sundays at 12 p.m., depending on event bookings
Prices:
1 hour – $25 + tax per person
2 hours – $45 + tax per person
Birthdays and events – pricing ranges, on Sundays in 3-hour blocks