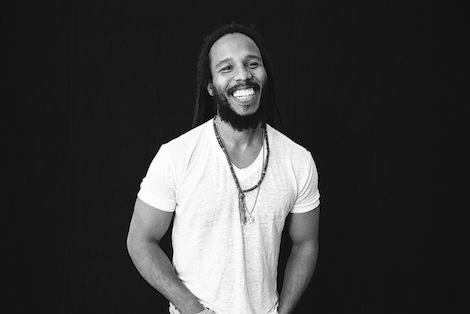 On Monday, October 6, Sault area reggae fans will likely be at the Kiwanis Community Theatre Centre as Paul Merc Concerts presents Ziggy Marley live in concert for one night only.

Touring in support of his latest release, Fly Rasta, the album fuses Marley's distinctive reggae sound with elements of psychedelica, rock, funk, soul and pop.

"I'm looking to push the envelope, to challenge myself," Ziggy explained in a recent news release. "I have always wanted to travel far beyond the realms of expectations."

Each album sold comes with a pouch of wildflower seeds, and Marley has partnered with Carbon Offsets To Alleviate Poverty (COTAP) in order to offset this current tour's carbon footprint.

In conjunction with the release of Fly Rasta, he has issued his debut children's book, I Love You Too, a multicultural story based on the song of the same name from his 2009 release, Family Time.

With the Melody Makers, Marley has 11 studio albums under his belt in addition to his six solo recordings, winning six Grammy Awards between 1989 and 2014 (five for Best Reggae Recording and one for Best Children's Musical Recording).

Ontario stops on Marley's Fly Rasta Tour also include Thunder Bay and Kingston.

Tickets for the Sault Ste Marie date are $49.50 and may be purchased online, by phone at 705-945-7299, or in person at the Community Theatre Box Office in the Station Mall.