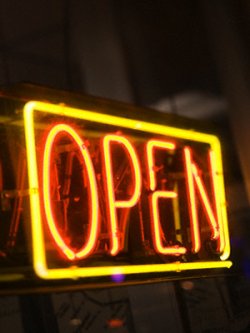 There's a new joint in town.

Sort of.

Last week, the former Roosevelt Hotel at 306 Korah Road quietly reopened after being taken over by the powers that be at Reggie's Tavern.

Bar Manager Tyler Wilson told SooToday.com that over the past four weeks, extensive kitchen renovations were completed and the main bar received a facelift with a fresh coat of paint and new carpeting.

Now called Reggie's West, the venue will follow a similar entertainment format to its downtown counterpart, hosting live local music every Friday and Saturday night from 9:30 p.m. until close.

But this does not mean Reggie's West is opposed to hosting out-of-town touring acts, said Wilson, should a show promoter contact him regarding a performance idea.

There's still plenty of open dates for live entertainment, he said.

As far as specialty nights at Reggie's West go, patrons can enjoy Wing Night every Monday through Wednesday from 4 to 9 p.m. as the venue serves up 20-cent wings, and Karaoke Night happens every Sunday evening starting at 9:30 p.m.

Hours of operation are from 11 a.m. to 2 a.m. daily with the kitchen open until approximately 10 p.m.

Wilson told us the kitchen is currently just serving a few basics such as wings and fries, but he hopes to have a full menu available within the next couple of days.

For entertainment bookings or more information about Reggie's West, please call 705-253-1411.