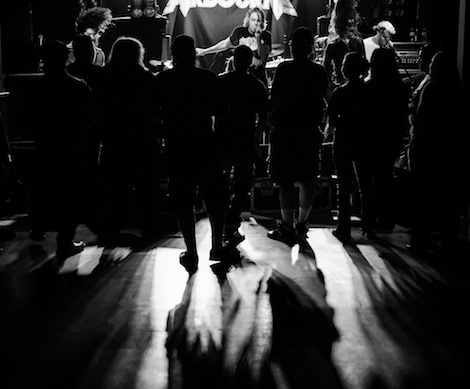 ~ SATURDAY, MAY 24, 2014 ~

The Soo Pee Wee Spring Carnival opens at the Pee Wee Arena at noon with midway rides, games and food. All rides are a Toonie until 6 p.m.

The Sault Ste. Marie Horticultural Society will host its annual Spring Plant Sale at the United Baptist Church, 41 Malabar Dr., from 9 a.m. until noon. Perennials, annuals, herbs and vegetables as well as compost and mulch will be available for purchase. Local vendors, artisans, farmers and Clean North will also be on site. For more information, please call 705-946-2936.

The Sault Naturalists will host its Swamp Walk at the Naomikong Swamp in Michigan to look for skunk cabbage, early spring flowering plants, and migrating birds. Bring a lunch and rubber boots. Attendees are asked to meet at 10 a.m. at the Michigan Welcome Centre. For more information, call Ev Simon at 705-949-8206.

The Sherry Walsh Dance Student Extravaganza XXXIV takes place at the Kiwanis Community Theatre Centre at 2 p.m.

Soo York City presents Locals Only, a hip-hop open-mic afternoon at the Verdi Hall. The day includes a BBQ (weather permitting) and the stage will be open to any and all hip-hop artists (emcees, breakers, spoken word, beatboxers, etc.). The evening will be headlined by BENJAMIN* and Conika. Tickets are 5$ in advance or at the door.

Changing Lanes hits the stage at the Water Tower Pub, 360 Great Northern Rd., at 9 p.m. The band is excited to introduce its newest band member.

Touch of Class performs in the main room at the OLG Casino starting at 9:30 p.m.

Midlife Crysis plays at the Esquire Club, 102 Second Line West, from 9:30 p.m. to 1:30 a.m.

Tym Morrison performs at the Harp Bar and Grill, 701 Pine St., from 10 p.m. until close.

Havadder plays Rednecks Saloon, 304 Albert St. West, from 10 p.m. until close.

Enjoy a night with Tidal Records artists The Boothill Crooners, Frank Deresti and the Lake Effect, and Dustin Jones and the Rising Tide at Loplops, 651 Queen St. east. Show time is 10 p.m.

Cherry Crush is ready to rock the Rockstar Bar, 864 Queen St. East. The fun kick off at 10:30 p.m.

~ SUNDAY, MAY 25, 2014 ~

The Soo Pee Wee Spring Carnival opens at the Pee Wee Arena at noon with midway rides, games and food. Today is bracelet day! Bracelets are $30 each and allow you to ride as many rides as desired.

Ears and Eyes present The Archers (Victoria), The River and the Road (Vancouver), and Great Chamberlain (local) at Cafe Natura for an all-ages performance starting at 8 p.m. Doors open at 7:30 p.m. Admission is $10 for general public, or $5 for students.

@ the movies: Blended, X-Men: Days of Future Past, Neighbors and more! For a full list of films and times, visit www.cineplex.com

**************************

SOOTODAY.COM would like to remind everyone to have fun and keep it safe. Please don't drink and drive.

**************************
Want your arts or entertainment event listed? Post your events for free on SooToday by clicking here.
More SooToday.com arts and entertainment headlines