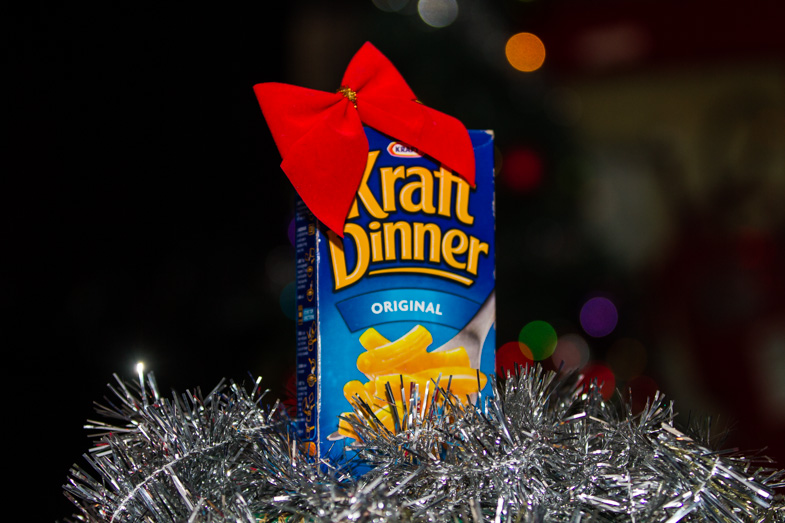 There it is.

The famous box of Kraft Dinner that raised more than $1,500 for the 3rd annual Toystock Christmas Cheer benefit concert.

Not only did the seemingly harmless package of tasty mac n' cheese raise a wad of cold hard cash, the brouhaha surrounding its auction prompted Kraft Canada to donate $1,000 worth of KD to the cause and our local Christmas Cheer depot.

Toystock kicked off today at the Canadian Night Club at noon with live music from a slew of talented Saultites.

SooToday.com was fortunate enough to catch the performance of Lorrie Lynn and the Sinners at 2 p.m. just following the much anticipated arrival of Santa and Mrs. Claus.

The event continues until 10 p.m. tonight with upcoming performances from Domina, Lucky 13, Mourning Wood, Mannapool and Bone Yard.

Admission is by donation of new or gently used toys, non-perishable food items or cash to support Christmas Cheer.

Even organizer James Scott told us the prized box of Kraft Dinner will be presented to the winning auction bidder at 9 p.m. tonight.