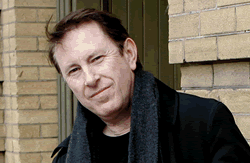 NEWS RELEASE
OLD TOWN HALL
CONCERT SERIES
*************************
HILTON BEACH - The Old Town Hall Concert Series is pleased to officially announce its 18th annual lineup for the summer of 2013.
Tickets are now on sale online or by calling 705-246-0055.

Kicking off the season on August 7, 2013, is blues great Jack De Keyzer.
Jack is a multiple Juno and Maple Blues award winning guitarist, singer song writer and producer, and one of the finest blues guitarists touring today.
With a career spanning over three decades, Jack has appeared as a session guitarist on hundreds of recordings and his work has appeared on TV, movies, and other artists' albums.
His album 6 String Lover won the 2003 Blues Album of the Year and The Corktown Sessions won the same award in 2010 at the Juno Awards.
He's also racked up seven Maple Blues Awards and the CBC's Great Canadian Blues Artist of the Year in 2009.
Jack de Keyzer is a masterful, electrifying guitarist and soulful singer, whom Jeff Healey called "the finest blues guitarist in Canada."

On August 14, 2013, the Old Town Hall Concert Series is proud to present one of the biggest names ever to grace our stage.
Oliver Jones was a disciple and friend of Oscar Peterson.
In fact, he grew up just down the street from him in Montreal, and Oscar's sister Daisy was his piano teacher in the '40s.
Jones was a child prodigy, and played his first night club at the age of nine.
He spent the '80s playing with Charlie Biddle and has toured the world many times over.
He's won a Juno Award, a Felix Award, and the Oscar Peterson Award.
He's received the Order of Quebec and the Order of Canada and the Governor General's Performing Arts Award.
He's one of the best known and most skilled Canadian jazz pianists in history.
Accompanied by the rich, powerful vocals of Juno winner and Order of Canada recipient Ranee Lee, this is one of the biggest shows our series has ever had the honour of presenting.

Wrapping up our series on August 21, 2013, is an up-and-coming pop artist with a voice as sweet as a ripe peach.
"She totally hits our sweet spot: female vocalist with a pretty voice singing pretty songs. If you like Sara Bareilles, Colbie Caillat or Ingrid Michaelson, then you will love Darrelle London upon first listen," wrote celebrity blogger Perez Hilton.
Singer-songwriter Darrelle London's career is just getting off the ground, but is already attracting plenty of attention.
She caught the ear of songstress Chantal Kreviazuk in 2010, who went on to co-write three songs for Darrelle's album Eat a Peach.
She was also noticed by Sarah McLaughlan, who chose her as the Toronto Lilith Talent Search winner.
Her song Understand was used in an ad campaign in South Korea, leading to an explosion of fans in that country, while Darrelle continues her rise to stardom with continued exposure on TV and airplay on radio here in Canada.

"We are very excited about this upcoming season," said Series president Jake Cormier. "We believe it offers something for everyone, and at just $80 for all three concerts it's an exceptional value. Mr. Jones is often the headliner at much larger series like the Montreal Jazz Festival and Halifax Jazz Festival, so to have him and Ranee Lee headlining our Old Town Hall Concert Series on St. Joseph Island is a tremendous honour and an historic event for our Series."

"Jack De Keyzer has criss-crossed the country for years, and has probably driven past St. Joseph Island several times in his travels," said Cormier. "It's time for him to stop and stay a while, and let our audience hear one of the best blues bands in the world. We're anticipating a high energy kick-off to our season when Jack takes the stage in Hilton Beach!"

"Our series prides itself on welcoming young and up-and-coming Canadian musicians to our stage, and we continue that tradition this year with Darrelle London. Her fresh face and catchy piano-pop tunes have already garnered attention internationally. We are looking forward to welcoming Darrelle to Hilton Beach and witnessing a future international pop star in the early stages of her career."

Tickets are now on sale in time for the holidays.
At just $30 per concert or $80 for all three, these tickets would make a fantastic gift for any fan of Canadian music.
Tickets are available online, by either purchasing online directly or by printing out and mailing an order form.
Tickets can also be ordered by calling 705-246-0055.

The Old Town Hall Concert Series has hosted over 50 performances over the past 18 years.
Concerts are held on three consecutive Wednesdays in August at 8 p.m.
Taking place at the Hilton Beach Community Hall on St. Joseph Island, the small concert venue has a seating capacity of just 250, which makes for an up-close and intimate musical experience unlike any other.

*************************