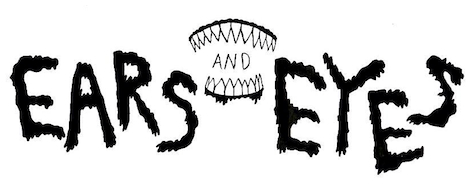 For one young Sault musician, not being about to attend a performance of the Wooden Sky at Loplops because he wasn't yet 19 years old was kind of a bummer.

So, Jackson Reed took matters into his own hands.

Inspired by the mentorship of Lindsay Pugh and Jamie Vincent, the self-taught musician and member of the Mulch and the Mire began booking all-ages performances at Cafe Natura.

From that grew Ears and Eyes, a local artistic collective that focuses on collaborations and mentorships with other area organizations and artists, online local culture content with artist profiles, and area event promotion.

"I decided to put all things awesome under one roof," Reed told SooToday.com. "It started to promote the cool things that are happening in Sault Ste. Marie. I found a really inspired, passionate collection of people to do things in Sault Ste. Marie."

To date, he and Ears and Eyes have hosted an impressive collection of touring Canadian indie acts including Tony Dekker of the Great Lake Swimmers, Kim Beggs, Aidan Knight, and The Archers.

These all-ages shows hosted at Cafe Natura afford local young artists the opportunity to perform and connect with more experienced musicians in order to build confidence and relationships.

"A big goal of Ears and Eyes is for people in other cities to see what we're doing in Sault Ste. Marie," Reed said. "The idea is to collect everything so people from other northern communities can be inspired to document and have a list of the cool things that are happening. [We want to] inspire other people to develop our community, to help make a more informed, connected and like-minded group of people."

Along with co-Captain Jessica Bolduc, Reed has expanded the Ears and Eyes collective to include contributors Great Chamberlain, The Mulch and the Mire, Heritage, the Fraisers, Aldous, The Pixo Control, Cafe Natura, 180 Projects, Loplops, 8:56, the Sault Indigenous Writers' Collective, and Thinking Rock Community Arts.

Upcoming Ears and Eyes performances include Kalle Mattson on March 22, Great Chamberlain with Aldous on March 28, and Craig Cardiff on April 18.

All shows are all-ages and take place at Cafe Natura, 75 Elgin Street.

For more information about Ears and Eyes, visit the official website (under construction) or find them on Facebook.

To see Reed discuss Ears and Eyes in Episode 2 of Tuned on Local2, please click here.