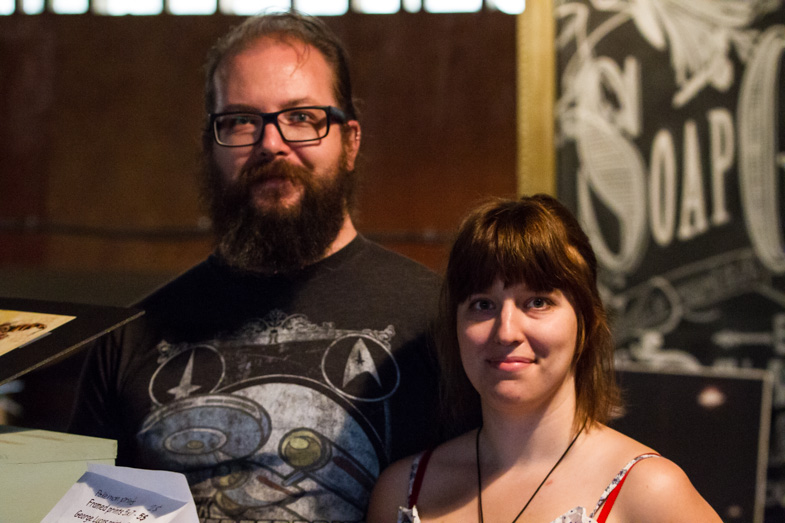 A steady stream of local art lovers filed through the Mill Market Friday evening as the Arts Council of Sault Ste. Marie and District hosted its annual Art in the Parking Lot festival.

This art and artisan showcase was originally initiated to highlight the work of local young and emerging artists.

Corey McDonald and Alexie Nystrom (pictured) are two such artists.

He creates Star Wars-themed images, and she creates mythical characters from the world of Pokemon.

Or, as McDonald's business card states: 'Nerd Art'.

"I grew up with Star Wars and Star Trek so it's pretty much programmed into me," McDonald told SooToday.com. "I've been drawing them since I was a kid."

The evening showcase also included live entertainment, spoken word presentations from the Indigenous Writers' Collective, face painters, and the Sault Pride Community who invited visitors to contribute to the Pridefest banner.

Coming this Sunday, August 17, the Arts Council of Sault Ste. Marie and District presents its second instalment in the yearly local arts showcase, Art in the Park, at the Roberta Bondar Pavilion from 11 a.m. to 5 p.m.

Participating artists include Suzan Love, Gwendlyn Goulet, Gerri Proulx, Sharon Hunter, Carson Merrifield, and many others.