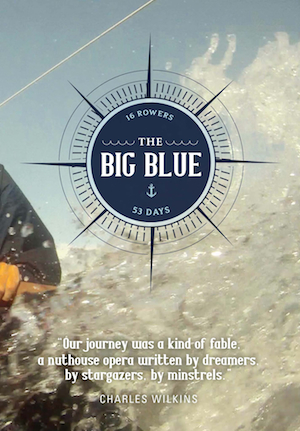 Central United Church, located at 160 Spring Street, is pleased to host author and adventurer Charlie Wilkins on Wednesday, May 21 in Edwards Hall for a dinner and film night.

In 2011, Wilkins and 15 others set sail in an experimental rowboat to row across the Atlantic Ocean in an attempt to break the world record.

Wilkins penned Little Ship of Fools, a detailed account of the adventure, and Canadian filmmaker Kelly Saxberg documented the 53-day, 3,000-mile journey.

Her film, The Big Blue, will screen at 7 p.m. immediately followed by a question and answer period with Wilkins.
Copies of Little Ship of Fools will be available for purchase at the event.

Tickets for dinner and the film are $15.

Admission to the film screening only is $5 at the door.

For further details and ticket information, please call Lynne Browne at 705-946-0816 or Central United Church at 705-253-3264.

All proceeds from this event go to support Central United Church events, programming and initiatives.