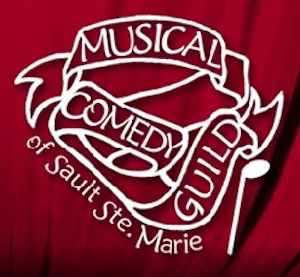 NEWS RELEASE
MUSICAL COMEDY GUILD
*************************
The Musical Comedy Guild wants you to join the committee!
They've brought you to far-off places and into whimsical times over the past 30 years.
Now, the Musical Comedy Guild of Sault Ste. Marie (MCG) brings you back to the cool 50s and groovy 60s with their upcoming production, The Marvelous Wonderettes.
On February 3 and 4, 2014, the Musical Comedy Guild will be holding auditions for their spring show.
The story follows four girls on their spiffy adventure from high school prom to a reunion ten years later.
It's up to them to perform last minute at the reunion, but can they pull it off?
Come out and join the reunion committee to be a part of the nostalgic fun!
Auditions will be held at St. Mary's Theatre on February 3 and 4 from 7 p.m. to 9 p.m.
Needed are four women ages 17-35.
Callbacks will be Thursday, February 6.
Part of the team that brought you Les Miserables is reunion director, Loretta Durat and reunion coordinator, Thomas Brandstetter.
Show dates for The Marvelous Wonderettes are May 1 - 4, 2014, at a new venue for the MCG, Grand Gardens North.
Tickets go on sale February 1 at the KCTC Box Office in the Station Mall.
Any questions regarding the audition process, please email Thomas Brandstetter, Producer, at MWMay2014@gmail.com.
Excited about the new venue, Brandstetter says: "The Musical Comedy Guild is very excited to try something a little different other than a musical in a theatre. Having a dinner musical at such an amazing venue as the Northern Grand Gardens will be a great experience for not only the actors, production team and board members but for all our patrons and sponsors that have been supporting us over the years!"
*************************