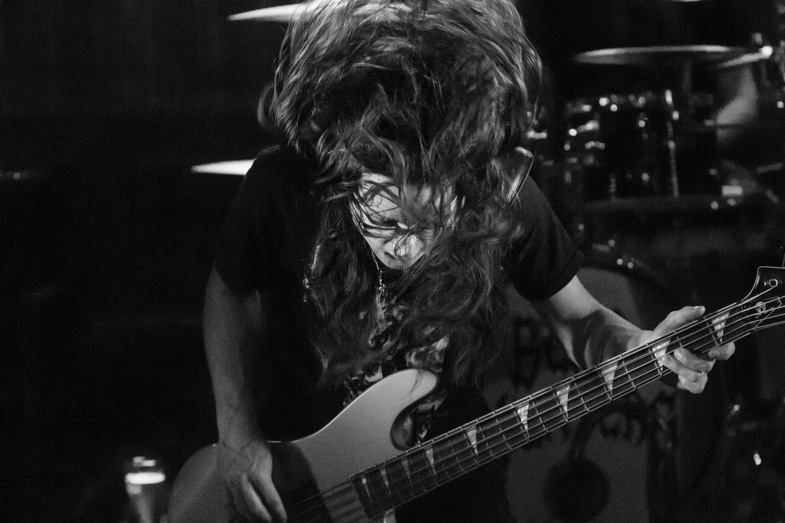 Eternal Hibernation won't help you sleep at night.

Quite the opposite, in fact.

The long-awaited debut album from the Bear Hunters is a powerful 10-song release packed with the groove death metal that Sault fans crave, especially since the demise of the regular metal nights previously hosted at the Roosevelt Hotel (now Reggie's West).

Johnny Belanger (drums), Josh Stephney (guitar), Justin Lam (bass), Mitchell Sirie (guitar), and Nik Deubel (vocals) celebrated the release of Eternal Hibernation at the Canadian Night Club on Saturday, November 29 with support from Sault Ste. Marie's Haggith and Brampton's Livid and the Bloodthirsty.

The Bear Hunters powered through two sets - the first showcasing the album in its entirety, and the second highlighting new material that will be featured on an upcoming Eternal Hibernation companion EP and followup full length release expected in late 2015.

Look for Eternal Hibernation to hit the shelves at the Rad Zone in the very near future, or pick up a copy from any band member.

Follow the band on Facebook for upcoming performances, new merchandise, and information about their new online store opening soon.