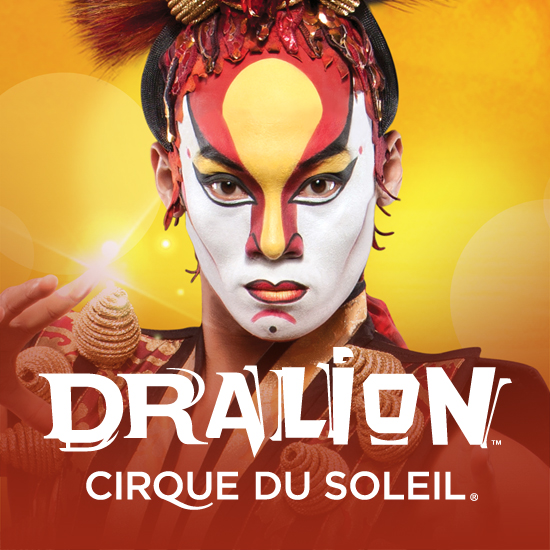 NEWS RELEASE
CIRQUE DU SOLEIL
*************************
After 15 years performing around the world, Dralion will make its finale curtain call in January 2015.
From October 29 to November 2, 2014, Sault Ste. Marie will have its final opportunity to experience this unique and colorful Cirque du Soleil signature production that has performed in more than 150 cities.
Dralion will be presented at the Essar Centre for seven performances only.
Advance tickets for Dralion are available now online exclusively to Cirque Club members through July 24.
Cirque Club membership is free and benefits includes access to advance tickets, special offers and exclusive behind the scenes information.
To join, go to www.cirqueclub.com.
Tickets for the general public will be available starting July 25 at www.cirquedusoleil.com/dralion or by calling 1-866- 775-9422.
About the show
Fusing the 3000 year-old tradition of Chinese acrobatic arts with the multidisciplinary approach of Cirque du Soleil, Dralion (pronounced "Dra-lee-on") draws its inspiration from Eastern philosophy and its never-ending quest for harmony between humans and nature.
The show's name is derived from its two emblematic creatures: the dragon, symbolizing the East, and the lion, symbolizing the West.
In Dralion, the four elements that govern the natural order take on a human form.
Thus embodied, each element is represented by its own evocative colour: air is blue; water is green; fire is red; earth is ochre.
In the world of Dralion, cultures blend, Man and Nature are one, and balance is achieved.
Cirque du Soleil gratefully acknowledges the official sponsors of the Dralion North American tour: XEROX, DHL, Rogers, EY & Tetley Tea, and its presenting sponsor Desjardins.
About Cirque du Soleil
From a group of 20 street performers at its beginnings in 1984, Cirque du Soleil is now a major Quebec-based organization providing high-quality artistic entertainment.
The company has close to 4,000 employees, including 1,300 performing artists from close to 50 different countries.
Cirque du Soleil who celebrates its 30th anniversary this year has brought wonder and delight to close to 150 million spectators in more than 300 cities in over forty countries on six continents.
For more information about Cirque du Soleil, visit www.cirquedusoleil.com.
To find out more about the ONE DROP Foundation, visit www.onedrop.org.
Show schedule (October 29 to November 2, 2014):
Wednesday, October 29 at 7:30 p.m.
Thursday, October 30 at 7:30 p.m.
Friday, October 31 at 7:30 p.m.
Saturday, November 1 at 4 p.m. and 7:30 p.m.
Sunday, November 2 at 1:30 p.m. and 5 p.m.
For complete show and ticket information, please visit www.cirquedusoleil.com/dralion.
*************************