To my fellow Saultites,
After becoming parents, Heather and I gained perspective on a common concern that so many parents before us have faced in Sault Ste. Marie. Will our children stay here to raise families of their own, or will they leave to look for opportunities elsewhere? Finding a way to keep our youth from leaving home is what led us to provincial politics. While running to be your provincial representative was the most difficult decision we ever made as parents, it has been tremendously rewarding and not a day goes by that I do not think about the opportunity you have given me and I am thankful for it.
After entrusting me to represent you at Queen's Park, I began asking youth in our community if they wanted to live, work, play and raise families of their own in Sault Ste. Marie one day. The answer I received from virtually every student I spoke to was 'yes.' They want to stay in Sault Ste. Marie but they do not think there are opportunities for them here. This led me to develop the Annual Provincial Student Committee where student representatives from all our high schools were selected as committee members and bussed weekly to local businesses to see first-hand many of the outstanding opportunities that exist in our own back yard.
The students spread a 'Home to Stay' message, and shared their experiences throughout all of their respective schools as they planned the first ever student-led job fair. The message was so inspiring, helping the students succeed in executing the biggest job fair in the history of Sault Ste. Marie, with over five thousand students and over sixty businesses in attendance. Unfortunately, due to the COVID 19 global pandemic the committee's second annual event was postponed, but the next job fair will be even bigger than the last.
As I reflect on our students' successes and consider other ways to help keep our youth 'Home to Stay,' I realize there is another simple thing that we can all do, and that is to speak more positively and proudly about our community. We all want our youth to stay in Sault Ste. Marie because we know it is the best place to be, but sometimes we forget why. So let's talk more about why, and remind our youth of all of the benefits of living here every chance we get.
Ultimately, I believe that our City has incredible opportunities to offer our youth and I believe that we are very fortunate to call Sault Ste. Marie our home. I invite you to leave a comment below to share why you love this city and why we are all 'Home To Stay!'
Thank you,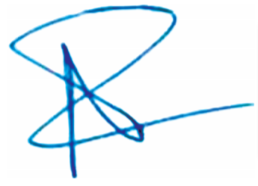 Ross Romano