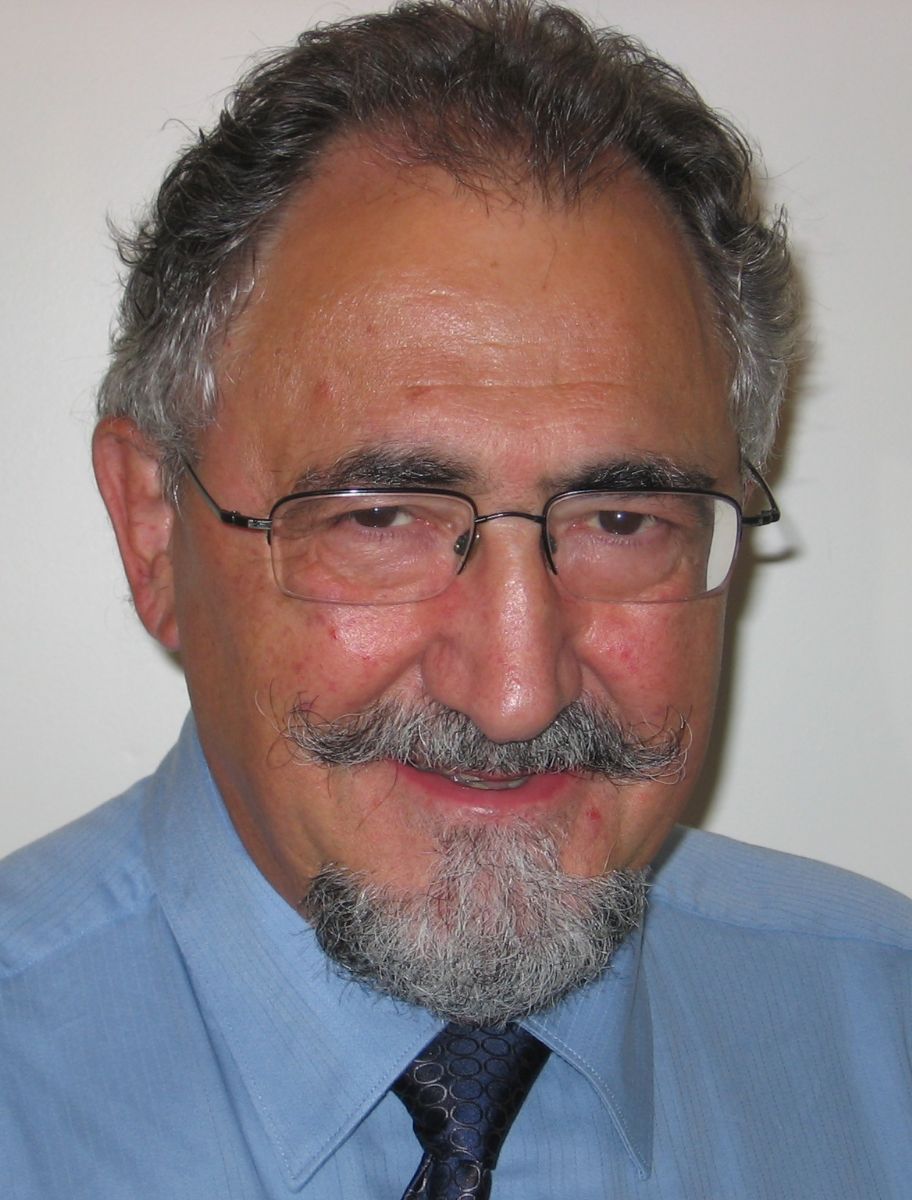 When Julius Caesar invaded Britain, one of the fruits of his victory was cider, and indications are that throughout the world, cider has been around, like wine and beer, for thousands of years.
Its percentage of the market here, compared to beer or wine, is relatively small, but there is no doubt there is significant potential for enjoyment of cider.
Obviously, when we refer to cider, we are talking about what in North America is known as "hard cider" – that is, an alcoholic beverage. In England, apparently, "cider" refers specifically to that alcoholic drink.
Cider is made by grinding apples first into a mush or "pomace", and then pressing it, traditionally using sheets of cloth between layers, and then straining it through a sieve of some kind before it undergoes fermentation.
Like wine and beer, cider will vary from producer to producer and from style to style, and, just as different grapes have different characteristics, different apple varieties will contribute to differences in the ciders that are made.
In addition to ciders made purely from apples, there are also ciders with other flavour additives; for example, Britain's Strongbow markets an "elderflower" cider which introduces some flower aromas to the equation, and other producers market ciders with stone fruit (peach, apricot) notes.
Still others depart from the traditional cider methodology and incorporate beer-making processes, resulting in apple ales or lagers.
On their website, the makers of Crazy Beard Wild Apple Ale explain that, "Crazy Beard is actually a malt beverage, made from malted barley specifically.
The natural apple flavour is, of course similar to many ciders, but less sweet.
Crazy Beard was crafted to have the initial aroma and taste of a cider but the finish of an easy drinking beer using the power of hop extracts."($2.95/473ml.)
As for the ciders currently available to us in the Sault that can be purchased in single cans, one of the most traditional might be Magners Original Irish Cider, ($3.10/500ml.).
According to the label, 17 varieties of apples are used in the production.
Magners say that they follow traditional practices, letting the apples drop before pressing – just as Robert Frost wrote in his poem "After Apple Picking", that " all / That struck the earth,/ No matter if not bruised or spiked with stubble,/ Went surely to the cider-apple heap."
Magners gives their cider up to two years to mature after fermentation to achieve the quality they are looking for.
Magners has a darker hue than many and a depth of flavour that some find even "smoky", as well as generous length and moderate sweetness.
Of the Strongbow ciders, the British Dry ($2.85/500ml untilSept 13) is comparatively light-flavoured and fairly dry – at first it can seem to lack character, especially if you've tried a sweeter version before it, but all in all it can be refreshing, though a bit tart.
Strongbow Gold ($2.85 /440 ml.) has a more golden hue and is considerably sweeter – some will find it too sweet, too reminiscent of apple juice, but it may appeal to those who enjoy coolers.
Strongbow Elderflower ($2.85/440ml.) is a seasonal cider with a floral nose and considerable sweetness.
When she tasted it, my wife thought it tasted an awful lot like ginger-ale.
She has a point: aside from the 4.5% alcohol, you might do just as well to stick to Canada Dry.
Molson recommends that their Canadian Cider ($2.95/473ml.)be served over ice - for some reason that bothers me a little: are the flavours such that they need to be dumbed down? It is a very apple-y beverage, middle-of-the-road in style – so, nothing distinctive, nothing offensive –if you are looking for 'average', this just might be it.
Thornbury Premium Apple Cider ($2.95/ 473 ml.) is a hit, with green apple/McIntosh flavours – the Thornbury folks won't tell exactly all the apples they use – and it has good natural flavour and carbonation. It is another cider that the makers recommend drinking over ice – but that would spoil it. This is a solid example, well worth trying.
One of the newest additions to our Cider world comes to us from Niagara-On-The-Lake. Small Talk Vineyards, formerly Stone Church, is the producer of Shiny Apple Cider ($3.25/473ml.) which they intentionally craft using techniques employed in the making of white wine in order to create some complexity.
And it works. This is a fairly sophisticated beverage, with a relatively high percentage of alcohol for a cider – 7%.
Like a prosecco, it has a fine mousse or bubble, and would come across very well when chilled and poured into a champagne flute.
You can detect the apple fairly easily, but it is not overly sweet, and so the wine-like impact prevails.
It would serve well as an aperitif, and could work wonderfully with shellfish and seafood.
The apples hail from old heritage orchards in Norfolk County and the Collingwood area, and the fruit no longer meets expectations for the fresh market. – but they seem to be perfect for making an exceptional cider.
Once picked, the apples, consisting of nine different varieties, are processed entirely at the facility in Niagara-On-The-Lake.
Shiny Apple Cider was the first I tasted for this article, as well as the last.
In the final analysis, the initial positive impressions not only held up, but were confirmed emphatically in comparison to the other ciders experienced.
Shiny Apple will soon be on our shelves at the Great Northern Road store. Try one, and I expect you will be back for more.
The Wine Rack stores are featuring two Magnetic North wines with $1 off until September 13. The Merlot, boosted with 14% Cabernet Franc for some heft and bite, is a mellow and smooth red somewhat like the Californian Apothic Red or Ménage à Trois with enough sweetness to nudge it ever so slightly into the off-dry category. Nevertheless, it comes across more as lush rather than sweet. A very decent, easy drinking wine for $12.95.
The companion white, also $12.95, is a blend of Riesling, Sauvignon Blanc and Gewurztraminer.
While the Sauvignon Blanc does introduce some crispness, the emphasis here is really on the other two varietals, which with 30 grams/litre of residual sugar certainly pushes this wine to a slightly sweeter level.
The suggestion is made that this would pair well with Asian food, and I can't argue with that, especially if the dish is spicy with ample heat.
Currently in Vintages there are still a number of excellent choices from the August 22 release.
Borgo Salcetino Rossole 2012, $16.95, has Gambero Rosso's highest rating.
Primarily Sangiovese , but backed up with a softening Merlot, this red with great fruit is lively with nice lift on the finish.
Portugal's Carvalhais Duque de Viseu Red, 2012, $13.95, is a good example of why we should not ignore the still red wines from that country. It has decent complexity with ripe red fruit balanced with lively acidity.
Valpantena Torre Del Falasco Ripasso Valpolicella 2013, $16.95, will provide good depth of ripe red fruit along with a nicely balancing bitter note on the finish –along the way expect interesting notes of herbs and spice, perhaps a coffee note.
We are still not too far along in the summer that a good rosé won't be appreciated.
Famille Perrin Réserve Rosé 2014, $15.95 is a lovely wine from the Côtes du Rhône.
Chill it, and savour ripe cherry and red berry elements, with some spice on the finish.
We have an embarrassment of riches coming with the September 5 Vintages Release.
White
Sara d'Amato of Wine Align gives the off-dry Flat Rock Cellars 2014 Riesling, $16.95, an 89, and considers in an excellent value with great aromatics, good balance, and "nervy energy".
Compare the above to the supposedly drier Dr. L Dry Riesling 2014, $13.95, with its good minerality and crisp citrus on the finish.
From Napa, Franciscan Estate Chardonnay 2013, $24.95, is considered a relatively good value. Writer Rod Phillips considers it well-crafted and balanced, with the oak treatment coming through "on the nose and palate as a veneer over the fruit, complementing rather than obscuring it." 41/2 stars out of 5
Red
From Spain's Bierzo region, Abad Dom Bueno Mencia 2008, $15.95 will reward drinkers immensely.
With a Wines & Spirits 92,it is just coming into its own with black fruit, spice and "mouth-watering acidity".
Winesearcher.com indicates that today, Mencia wines "are more likely to have a bright complexion with a vivid maroon color, fresh acidity and tannins, and dark-fruit flavors with a herbal dimension of mint or thyme."
Not to be outdone, from the Jumilla region comes Alceño Premium 50 Barricas Syrah 2012, a steal at $13.95, praised by erobertparker.com for the "exuberance of its fruit" and given a heady 92.
Chile's Montgras Antu Syrah 2012, $17, sports a Wine Spectator 91 and "Smart Buy" designation for its "dried raspberry and dark plum flavors" and "cream and chocolate-filled finish."
The "Parker people" also love Tessellae Côtes du Roussillon Old Vines Grenache/Syrah/Mourvedre 2013, $17, from the Midi.
They bow in awe at its "gorgeously pure profile," "classic Roussillon minerality on the finish", and "loads of fruit and texture". (94!)
There are actually many more great buys on the Release, including Chateau Godard Bellevue 2011, $14.95, from Bordeaux, and Schola Sarmenti Negroamaro 2006, $16.95, from Puglia among others.
You should have no trouble finding something well worth drinking. Seek and ye shall find.