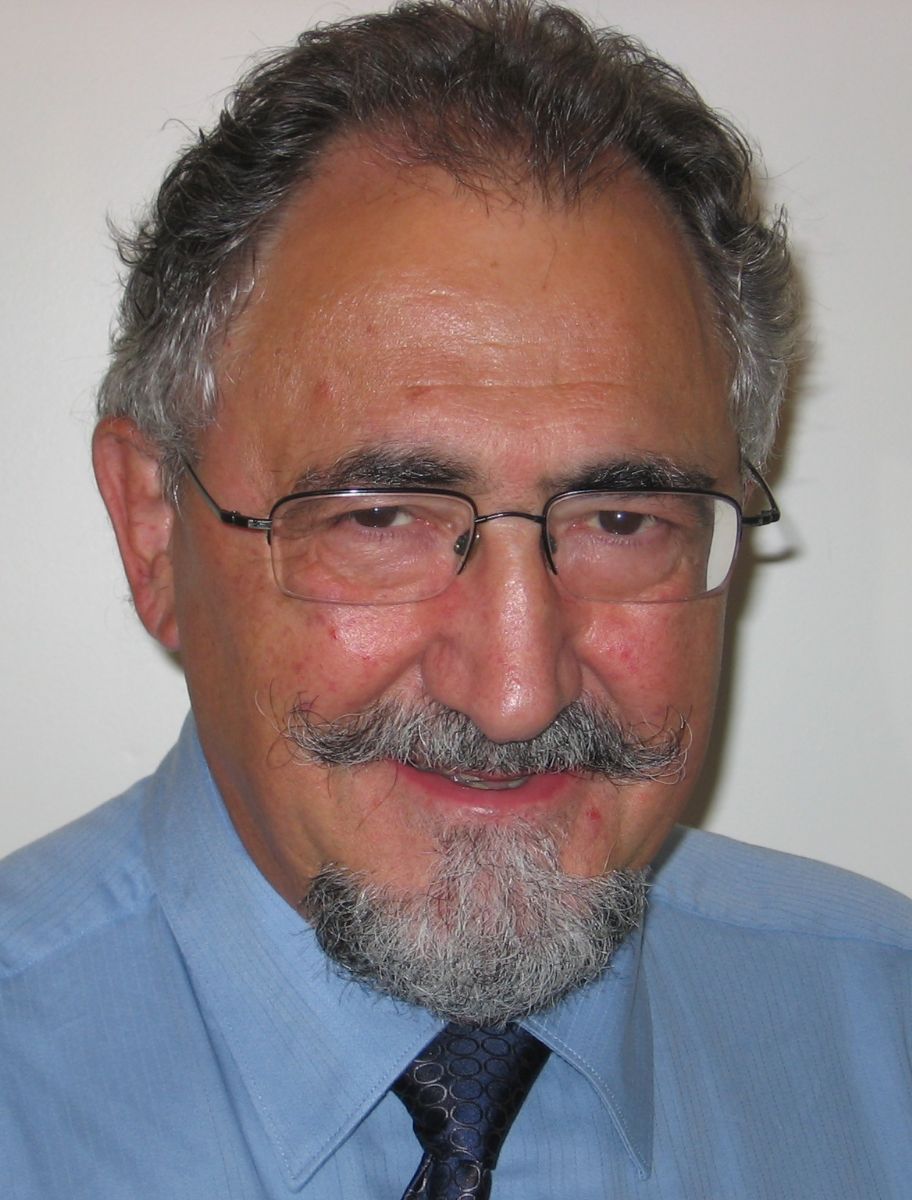 Macedonia!
I am always interested in trying wines that I have never before experienced, and no doubt, there are thousands and thousands of them out there.
Countless wines are generally "out of my league", priced beyond what I am comfortable purchasing, and countless more I have never heard of or seen.
That changed, at least a tiny bit, a few weeks ago when I was offered the chance to review several wines from Macedonia.
Thousands of years ago, Macedonia was a powerhouse, home base to Philip II and his son, Alexander the Great.
Over the millennia, fortunes change, and for centuries, Macedonia was part of the Ottoman Empire, and then, at the end of World War II, it was carved up among Albania, Greece, and Yugoslavia – when Yugoslavia splintered, the modern state of the Republic of Macedonia was born.
In spite of its long history as part of a Moslem empire, Macedonia has had a long history with wine, which probably suits the majority population of Orthodox Christians just fine.
But it is a wine we certainly don't see much of here in Ontario though one importer, Bozvenimports.ca sincerely hopes to change.
At present, there are only two wines from Macedonia listed with the LCBO – a Merlot at $8 is on the general list, and a white, Chateau Kamnik Temjanika, is on clearance through Vintages: neither is available in our local stores.
Just a week ago, I received a mixed shipment of wines from "Bozven", and I have begun to put them to the "taste".
While a number of classic European varietals such as Chardonnay, Cabernet Sauvignon, and Pinot Noir were included, I decided to start with wines with which I was not familiar, specifically the white, Temjanika, and the red, Vranac.
Temjanika is a version of Muscat Blanc à Petits Grains, a variety so old that it is associated with the ancient Greeks.
This is a highly aromatic grape, with "Temjan" apparently a reference to Frankincense, but what surprised me in my very limited experience with these Macedonian wines is that I am not finding a profile by which I might say a wine is "true to type"
I am also finding the back-label notes 'bemusing' at times.
The Temjanikas I tried were labelled as "semi-dry" (the Imako) and as "typically dessert wine" (Skovin), but I would describe them both as dry, though having a certain lushness on the palate – here are my notes:
Skovin Temjanika 2013 Pale and clean in colour with a lightly floral bouquet, upon entry there is a pleasing, round mouth-feel and some softness, followed on the finish with a bitter-almond, thirst-quenching note – well-balanced and satisfying.
Imako Majestic Temjanika 2013 A light, gold-tinged hue, and distinctly floral nose with a tinge of musk, the wine has bracing acidity and grapefruit character, made to order for warm weather. It finishes with a good, bitter note – a perfect and well-priced wine for Sauvignon Blanc enthusiasts.
I also tried the Popov Smolnik Chardonnay, as it has been submitted to vintages for possible selection along with the two above.
Popov Smolnik Chardonnay 2013: the aromas are fairly muted in this relatively light chardonnay, and while it is difficult to tell exactly how it was made, it is clean and round with a good finish and exceptional long after-taste – a satisfying wine that would serve well with shrimp or other sea-foods.
The volume of Macedonian wines has been dropping off over the past several years, but it shouldn't be considered a reflection on their quality – rather, it likely illustrates the difficulties of the little guy in getting a break up against the established players in a very large system such as the LCBO.
As for getting the wines to consumers privately or into restaurants, the importer is dealing with producers who want to ship a minimum of 100 cases, let's say, and with LCBO regulations which make it difficult for them to have that kind of stock on hand for potential customers.
One can only hope that creative minds will prevail in ways that will allow good things to happen.
But the wines are good.
I have tasted four wines based on the Vranec ( or Vranac) grape, and while there are variations, they all are sound, decent wines.
There is one at the LCBO, but it is from Montenegro, Plantaze Monte Cheval Vranac 2010, $10.40 which is a good starting point.
Wikipedia very aptly describes Vranac as follows:
"Young Vranec wines have a bright purple hue and a nose full of red berries and fruit jams. Its firm tannin structure provides crispness and richness, with medium to high levels of extraction and acidity. After a year or two of aging, the purple develops into an intense dark ruby and the nose develops a more complex aroma that can include hints of cinnamon, chocolate, liquorice, flowers, black fruits, herbs and even woods such as oak. The taste is subtle, round, and full. It loses its sharpness and develops a longer and smoother finish."
"Vranac" means 'powerful black stallion', and the wine has great depth of colour.
All that I tried, including the 'Plantaze Monte Cheval' benefitted from being given a chance to breathe for a couple of hours, and several had earthy, leathery notes.
They reminded me of good, hearty Italian wines, very "European" in style.
The Plantaze is inky in colour, and after aeration, the tannins have softened very acceptably, and the impression is of dark fruit and anise – it is ready to stand up to roasted lamb crusted in herbs!
If you like this, and I do, you will find the others, all from Macedonia attractive, too.
Pivka Vranec 2011, is, if anything, even darker, with herbal and minty scents, and it is smoother and richer with a sophisticated wine-y after-taste: your steak would love it.
Slovin Markov Manastir Vranec 2008, three years older, still retains its rich deep robe, while its bouquet is just a bit more floral, perhaps suggesting eucalyptus, and its flavours, while smooth, have some forest earthiness to them – it suggests that these wines really have potential to evolve.
Imako Black Diamond Vranac is truly the mystery wine in the bunch, with no other information on the label whatsoever, but what a nose!
It displays almost heady aromas of sandalwood, menthol and even incense, while the flavours are fruitier, suggestive of ripe plum –I would like to try this wine with Thai cuisine.
Tikveš, with a history of almost 130 years, makes a Vranec, T'ga za Jug, $12.85, which would be a really, really good addition to the LCBO general list.
Simply, it's yummy, with ripe, delicious dark fruit, tannins soft as suede, and just enough body to satisfy, and leave it at that – I don't know if 'Yoog" means 'Jug" or not, but this would raise the concept of "jug wine' to a whole new level.
The price list with which I was provided suggests that many of these would retail for $14, with the 'Manastir" coming in at $24: these are too high, especially for an industry trying to get a toe-hold in our market.
I understand that "Vintages" expects its wines to be of a certain price, and so that's the point at which some of these have been positioned, but given the competition - certainly on the general list – I would like to see these wines priced a bit more competitively.
The "Jug" is worth the $12.85, but it would be more competitive if it were a dollar or two less. – whatever it takes, I would love to see some of these on the market, and soon.
I will be tasting my way through more of these wines, and will report on them as I go, but now, let's look at what we can find, coming up in Vintages for June 21.
White
For a point of comparison, consider two Pinot Grigio, one from New Zealand, and the other from Italy's Friuli region.
Oyster Bay Pinot Grigio 2013, $18.95 brings New Zealand intensity to the grape, really accentuating the citrus crispness and spice, while the Duca di Quadri Catemaro Cllezione Privata Pinto Grigio 2013, $14.95 will gear down on the intensity but deliver pleasing fruit.
Niagara's Peninsula Ridge Beal vineyards Inox Reserve Chardonnay 2010, $18.95 is considered an exceptional value by Vic Harradine of winecurrent.com who remarks on its ripe stone fruit and long lush flavour –" Inox" suggests stainless steel and no oak.
Red
With the Man Family Wines Bosstok Pinotage 2012, $13.95, the vineyard tries to emphasize the juicy "Pinot Noir" side of this uniquely south African grape-cross to bring out sweet red fruit and supple palate.
La Posta Angel Paulucci Vineyard Malbec 2011, $15.95 is a must for malbec lovers, from this dependable producer, with this "sublty sweet" wine lauded by the International Wine Cellar for being "rich, ripe and substantial".
Cave de Rasteau la Domelière Rasteau 2013, $17, is a perennial Rhone winner and typically displays dark cherry notes and the herbal characteristics of wine from this area.
Cantina Di Venosa Terre Di Orazio 2011, $19.95, is an excellent southern Italian wine from Basilicata showcasing the Aglianico del Vulture grape - it's oak-aged, rich and balanced, with "two glasses" from Italy's Gamberro Rosso.
From Campania, another southern red, this based on Sangiovese, Janare Guardiolo Rosso Riserva 2008 is just $16.95 with the same "two glasses" for its hearty, savoury style with "plum, cherry preserves and leather". (Gambero Rosso)
Washington State's Ste. Michelle winery is another solid producer, and its 2011 Syrah, $17, - a top 100 "best buy" from Wines & Spirits magazine - will provide a delicious contrast to the Rasteau, scored 90 by the Wine Spectator which suggests that it is "glowing with blackberry, black olive and licorice flavors".
Viña Herminia Excelsus 2009, $21.95, was ranked #39 in the top 100 by the Wine Spectator, lavishing it with a 93 for "good density…solid depth… and espresso, tobacco and mineral flavors that are harmonious and long."
Stock up and enjoy.