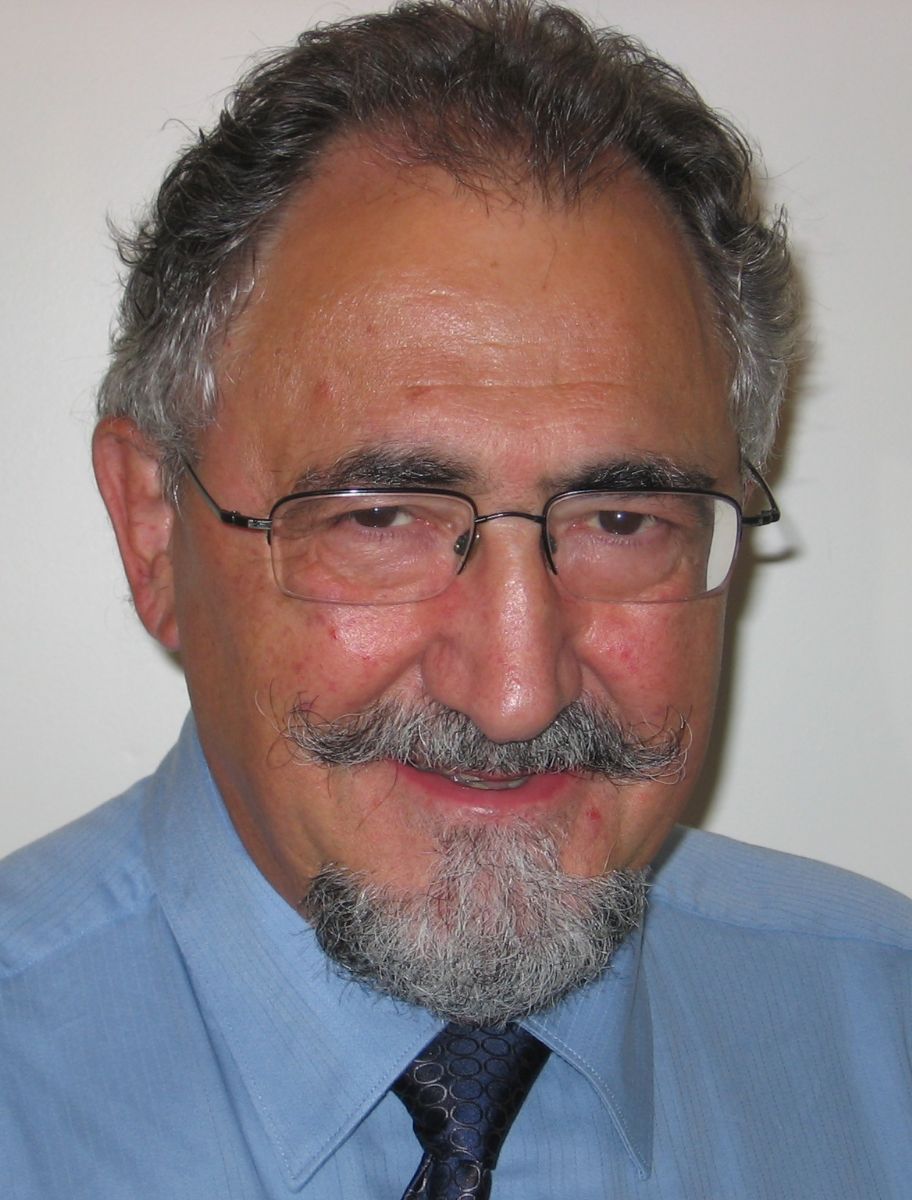 I have to admit, there's a little bit of madness involved in the pursuit of wine, and it is certainly an indication of our affluence as a society that we can indulge ourselves in the hunt for better and better wines, often at higher and higher prices.
The LCBO's Vintages programme, which releases a few hundred wines of limited availability every two weeks, both caters to that passion and encourages it, as we seek out wines that are both good and new to our experience.
For the most part, I enjoy the thrill of the hunt, and while I am probably inclined to pay a bit more per bottle than many, I generally content myself with wines at the lower end of the Vintages spectrum, wines in the $14 to $20 a bottle in general – but it is a scale that year by year rises a few dollars as prices gradually increase.
The fact is, there are many, many good wines on the LCBO's regular list, and I am going to have to take time one of these days to give them their due – but I also thought it could be good to draw attention to the Vintages Essentials.
These are wines that are supposed to be continuously available in stores that have a Vintages section, and while our Great Northern Road store is even more amply supplied with those wines, it is worth noting that the Bay Street store in the Station Mall also has an impressive stock of wines in the Essentials category.
In fact, I could probably content myself for the better part of the year, especially with red wines, just restricting my "intake" to the wines on the Bay Street store's Essentials shelves.
Certainly, all of the mainstream wine-types from the principal regions of the world are most adequately represented, ( with the exception of German Rieslings) and the wines selected for this category have usually "made the cut", having been part of the Vintages limited releases in the past and having sold well enough that having them regularly available makes good sense.
Ironically, some of these sell so well that they even migrate to the regular list, but there they at times will languish, as those who shop the vintages shelves may fail to notice that they have taken up new residence.
If you have happened upon the South African 'coffee' wine phenomenon, with which Pinotage wines have been made in barrels specially charred to create a coffee-like nose and flavours, then you might note that The Grinder, $13.95, is now a Vintages Essential, while the example which started the craze, Café Culture Coffee Mocha, $12.95, has moved from being an occasional product, to a Vintages Essential, and finally is now on the regular list.
Both are very good, relatively inexpensive, and very well suited for barbecue fare.
Getting back to the Essentials programme, what do you like?
If it's Aussie reds, Bay Street has eight of them, including Small Gully The Formula Robert's Shiraz 2010, $18.95, a wine which, when it first appeared sold out in days across the province – this edition, like its predecessors, shows full, rich, even jammy fruit along with pleasant tannins and a lengthy spicy finish.
Another red new to Essentials is Majella The Musician Cabernet Shiraz 2012, $19.95, a blend which has ranked in Australia's Wine Companion "top 100" – it has good cabernet character, with black currant and mint notes and good body and length.
Sister's Run Cow 's Corner Grenache/Shiraz/Mataro 2011, $17, -where do they get these names?- is slated for release on the 30th, but it is already on the shelves on Bay Street.
It is a lighter red, with a sweeter, fruity note attributable to the Grenache (85%) with the Mataro (5%) giving it some tannin and earthiness which stretch the wine out nicely; there's also a leafy, green element, and so this would go well with something like lamb sliders.
Spain's Rioja's are well represented, too, with the Lan Crianza 2012, $15.95, another of those wines that in the past have made a Top 100 list – it is a classic example of the younger style of Rioja, a soft red in colour with some spice (nutmeg?) on the nose, and a warm entry with smooth, dusty tannins.
Castaño Solanera Viñas Viejas 2012, $17, also previews the August 30 release, and like the Sister's Run, features Mourvèdre, (aka Monastrell) but this time in the starring role – erobertparker.com has given it a heady 94, and it is very tasty with beautiful fuzzy tannins – a great buy at this price.
The traditional favourite Italian wines all show up at the Bay Street Vintages, from Antinori Chianti to Zenato Ripassa, with Amarone, Barolo, Brunello, and Montepulciano d'Abruzzi all standing shoulder to shoulder.
But I want to point out a couple of French reds that are worth seeking out.
Domaine Lafond Roc- Epine Lirac 2011, $18.95, a 'wine of the month' back in May, is another Grenache-based blend which contrasts nicely with the Australian Sister's Run: it will cellar for another 5 years, but is drinking well now.
Chateau St. Roch Corbieres 2010, $18.95, is inky-dark, chunky, with full-on dark fruit flavour – it is a perfect match for a grilled strip loin.
South America is well represented, with the Kaiken Malbec, $14.95, a good choice for fans of this grape as it is expressed in Argentina – there are aromas of earth and caramel, flavours of dark fruit, good tannic grip, and spice and mineral notes on the finish.
Chile's fine Montes Alpha Cabernet Sauvignon 2011, $19.95. displays good Cabernet character - tobacco and cassis, refined, soft tannins and a dollop of lip-licking acidity at the end.
California wines take up a good chunk of the shelves, from Bonterra's organic Cabernet Sauvignon, $19.95, which will start of quietly, but open expansively as you sip, to 7 Deadly Zins Old Vine Zinfandel 2011,regularly $24.95, but now 19.95 until September 14.
With this Zin, Robert Parker Jr. picked up "hints of tapenade, new saddle leather, blackcherries and black currants."
There are dozens more wines from all over the world, such as L.A.Cetto's Petite Sirah from Mexico, ($11.95!) Porcupine Ridge Syrah, $14.95 from South Africa, and California's excellent Belle Glos Meiomi Pinot Noir, $26.95, but too, too many to consider at this time.
I haven't touched on the whites, and I have left out Ontario for the time being, but these I'll get to another time – there are top-notch Ontario Rieslings, American Chardonnays, New Zealand Sauvignon Blancs, and good Italian sippers.
The Ontario reds are good, too, but, as I say, another time.
Before we close, a little about the August 30 Vintages release – the theme will have you taking notice, as the focus is on 90+ wines.
One such, Tuscany's Brancaia Tre 2011, $23.95 with a mind-boggling 95 from the highly respected Decanter tasting panel, is predominantly Sangiovese and shows wonderful texture and ample berry fruit.
The Wine Spectator awarded 90 points to the organic Domaine Bousquet Reserve Cabernet Sauvignon 2012, $14.95 –"black cherry purée notes, tarry mineral and mocha lining the long finish."
There will be 60 bottles of the Santa Carolin Reserva de Familia Carmenère 2010, $18.95, the lost French grape re-discovered in Chile, with this example sporting a Wine Ennthusiast 91 for its "lush and almost airy" palate and "baked black fruit flavours."
A to Z Wineworks Pinot Noir 2012, $24.95, is another previous "Top 100"- the style is more French than American, emphasizing the earthy approach – if you want to try another satisfying but inexpensive Pinot, Chile's Undurraga Pinot Noir is new to the regular list for just $9.95: it is very pale, but has good depth of plummy flavour and a fleeting note of earth or mushroom.
Featherstone's Black Sheep Riesling 2013, $16.95 is one of those wines already on the Bay Street shelves in the 2012 version – it's in the off-dry style and received 5 stars from rodphillipsonwine.com for its "seductively juicy texture and the concentrated and focused flavours"
You might want to try South Africa's Simonsig Chenin Blanc 2013, $13.95 which is said to "over-deliver" with tropical fruit and "zingy citrus acidity" (food24.com) and compare it to the Loire's Domaine de Vaugondy Dry Vouvray 2012, $16.95, also a Chenin Blanc and described by Vintages as classic and balanced with a nose of peach, mushroom and lanolin.
This is a good release, so be sure to check it out on the 30th.
On September 20, Chef Ian Thomlinson and I will hosting an evening of wine and appetizers at the restaurant at the Island Springs Golf Resort on St Joseph's Island. Six wines will be paired with tapas-sized dishes prepared by Ian.
Cost, I believe, is $45 per person. Please phone 705-246-1400 to reserve.
If you're taking in the Sylvan Valley Arts and Crafts Tour on the 20th, this would put the perfect cap on the day.