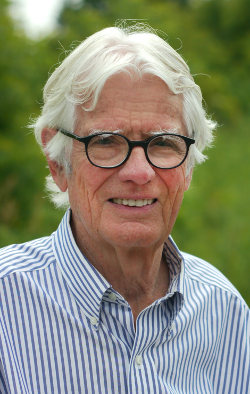 Are vitamin supplements safe?
Do vitamins work?
Are they necessary?
Do they contain dangerous impurities?
And, is what's on the label actually in the vitamin?
Lately, newspaper headlines have unleashed a rash of criticism about vitamins.
But as England's Prime Minister Benjamin Disraeli once remarked, "It is easier to be critical than right".
What critics don't admit can be very misleading.
A recent and valid concern is whether many of the raw products imported from China, Korea and other countries contain toxic plant material or metals such as lead and mercury.
But here's what critics don't tell you.
I recently spent two days at Natural Factors (NF) manufacturing facilities in Vancouver which produces vitamins and minerals for many North American companies.
NF has spectrometry equipment that tests for over 400 toxic elements and is able to detect the presence of one billionth of a part of mercury and lead.
If an impurity is discovered, the shipment is discarded.
A current news item is hard to believe.
The U.S. Preventive Services Task Force reports that multivitamin pills have no effect on cardiovascular disease.
The Harvard Medical School, my own alma mater, reported the same findings.
This information is grossly misleading and irresponsible as it may cause needless heart attacks and other cardiovascular problems.
What they did not tell you is that a multivitamin pill only contains 75 milligrams (mg) of vitamin C, an insignificant amount.
Of course it would have no effect on cardiovascular disease.
If these researchers had read medical history they would know that Dr. Linus Pauling, Nobel Prize winner, and Dr Sydney Bush, an English researcher, have proved that it takes several thousand mg of C to prevent and reverse atherosclerosis in coronary arteries.
See my website www.docgiff.com to see the before and after photos of arteries treated by vitamin C.
You don't have to be a doctor to see the dramatic difference.
For the last few years vitamin E has been under attack.
A recent report claims that vitamin E increased the risk of prostate cancer in men age 50 and over who also had low levels of the mineral selenium.
But prostate cancer is so unpredictable it's hard to know what does and doesn't affect this particular malignancy.
What this study failed to mention is that natural vitamin E (look for the D, not DL, before the name on the label) is an excellent antioxidant that neutralizes the waste products of metabolism.
It also oils the blood, decreasing the risk of a fatal blood clot.
Moreover, patients who complain of leg pain while walking or during sporting activities, can often be relieved of their pain by taking high doses of E.
This happens because vitamin E increases the oxygen carrying capacity of the blood and the more oxygen, the less chance of leg pain.
Remember that these negative remarks about supplements can prevent people who need vitamins from taking them.
For instance, many people today are taking drugs such as Losec, Zantax and Tecta to ease heartburn and acid reflux.
These also help to heal ulcers in the stomach and duodenum by blocking an enzyme that produces hydrochloric acid.
But these drugs also deplete vitamin B12 which helps to keep nerves healthy.
B12 also makes red blood cells and there's evidence that a lack of this vitamin may be linked to dementia.
Moreover, strict vegetarians who eat no animal products may end up deficient in vitamin B12, iron, zinc and calcium.
There is at least one positive report about multivitamins from the University of California.
It claims that people over 65 years of age may benefit from a multivitamin pill as they have a harder time absorbing or utilizing certain nutrients. Or they may have decreased appetite and therefore may need a multivitamin.
I find the criticism of natural remedies shameful and unconscionable. They kill no one.
Prescription drugs, on the other hand, cause 100,000 deaths in North America year after year and send another 700,000 to hospital emergencies due to unintended complications.
But as Disraeli remarked, it is easier to be critical than right.
See the website www.docgiff.com, for comments: info@docgiff.com.