Welcome to SooToday's web feature we like to call the Good Deeds page.
If you know of any unsung do-gooders that deserve some recognition for making a difference in our community, e-mail derek@sootoday.com with information and pictures, and you could be featured next time!
****************************************************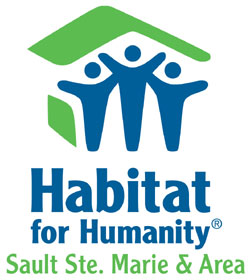 NISSAN CANADA HELPING HABITAT FOR HUMANITY GIVE THE GIFT OF HOME FOR THE HOLIDAYS
Habitat for Humanity Sault Ste Marie & Area is calling on the community to visit Cambrian Nissan over the next month, as Nissan Canada has pledged a donation of $20 to local Habitat for Humanity projects for each test drive in order to help more low-income families access affordable homeownership and break the cycle of poverty.
"Nissan Canada and its employees have been great supporters of Habitat's work in Canada for over five years," said Linda Lewis, President of Habitat for Humanity Sault Ste Marie & Area. "Their employees regularly help out on builds and they provide much-needed financial support to help cover hard costs such as land and building materials. We are extremely grateful for their support."
As part of Nissan Canada's "Gift to You" holiday campaign, Nissan will also be donating an additional $5 to local Habitat affiliates for each new Facebook "like" they receive over the duration of the promotion, which ends December 24. Nationwide, Habitat for Humanity and Nissan Canada hope to generate $550,000 in total, which will help several more low-income families realize a safe and decent home they can afford.
"Nissan and our employees have been proud supporters of Habitat for Humanity for the past five years, helping build numerous homes for Canadian families from coast to coast," said Judy Wheeler, Director of Marketing, Nissan Canada Inc. "Everyone should be home for the holidays and with the funds raised through this campaign, we will ensure many more Canadians have a home to call their own this time next year."
Anyone wishing to support Habitat for Humanity Sault Ste Marie & Area can visit Cambrian Nissan to take a test drive. Visit www.nissangift.ca for more information on the campaign, Nissan vehicles, and the Nissan dealership near you.
About Habitat for Humanity Sault Ste Marie & Area
Habitat for Humanity is a not-for-profit organization that strives to eliminate substandard housing. Habitat uses volunteer resources and donations to build homes in partnership with families that would not otherwise qualify for a conventional mortgage. Families contribute 500 hours of 'sweat equity' to the construction of their home, and are set up to succeed with training, ongoing team support, and a long term, zero% interest mortgage held by Habitat.
About Nissan Canada
Nissan Canada Inc. (NCI) is the Canadian sales, marketing and distribution subsidiary of Nissan Motor Limited and Nissan North America, Inc. With offices in Vancouver (BC), Mississauga (ON), and Kirkland (QC), NCI directly employs 250 full-time staff. There are 180 independent Nissan dealerships and 30 Infiniti retailers across Canada. A pioneer in zero emission mobility, Nissan made history with the introduction of the Nissan LEAF, the first affordable, mass-market, pure-electric vehicle and winner of numerous international accolades including the prestigious 2011 European Car of the Year and World Car of the Year awards.
For more information, contact:
Amie Woods
Habitat for Humanity Sault Ste Marie & Area
705.942.7443
******************************
Make sure to check out our archive for more Good Deed Stories
Good Deeds Archive Click Here