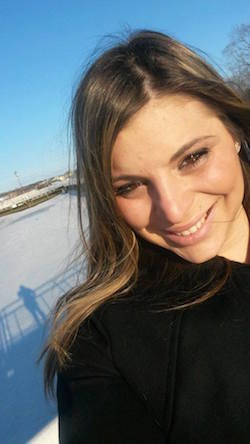 Having an amazing business idea and taking the initiative to ensure that your idea becomes reality is certainty not an easy task.
Along with the chaos involved in the planning process and the launch of daily operations, entrepreneurs are faced with a universal concern: How do I ensure this venture will be successful?
Many seem to underestimate the value that exists in the role of a mentor. Having the support of someone well versed in owning and operating a business can help aspiring entrepreneurs build self-reliance and leadership skills as well as aid in developing insight.
Mentorship becomes a form of self-directed learning with the added benefit of having someone you can trust provide direction.
The real world business advice also can help in navigating unforeseen challenges and in the development of organizational structure.
The emotional support that a mentor can provide is extremely beneficial in moments of uncertainty and can be empowering through continual encouragement.
Since September of this year, I have acted as a mentor at St. Basil's Secondary School in the Aboriginal Youth Entrepreneurship Program. The course uses hands-on activities to improve student's proficiency in business mathematics, financial literacy, accounting, marketing and technology with the overall goal for participants to develop a business idea.
Through team teaching exercises with the teacher of the course, Scott Chorney, I have been able to encourage students to voice their business ideas and confidently begin the business plan writing process.
"Mentoring creates an environment of trust, belonging, understanding, support and encouragement," Chorney said. "Mentors, like Connie, introduce themselves to the young people and act as a professional resource which often encourages young entrepreneurs to persevere and follow their dreams."
Mentoring becomes a process in which people can relate to one another, receive support, and interact with other professional, like-minded individuals.
The community of Sault Ste. Marie is enriched with such knowledgeable and professional mentors and locating them is quite easy when attending events hosted by StartUp Sault.
StartUp Sault is a volunteer-led movement that serves to provide entrepreneurs, investors, and mentors an opportunity to collaborate and build an environment for entrepreneurial growth and success.
At networking events, attendees are able to connect with others, share thoughts and ideas, learn about new opportunities or methods, and prosper.
The goal is to provide an environment for individuals looking forward to "starting up" their own venture, receive support and to ultimately drive the economy forward.
For more information about StartUp Sault please visit www.startupsault.ca or to speak with the author, just tweet @ConnieCarello.
About Startup Sault:
Startup Sault connects new entrepreneurs with the small business resources available in the community, and provides the support of existing entrepreneurs who are building successful companies.
Our community enterprise partners include the Sault Ste. Marie Innovation Centre (SSMIC), Sault Ste. Marie Economic Development Corporation (SSMEDC), Community Development Corporation of Sault Ste. Marie (CDC), and Sault Ste. Marie Chamber of Commerce.
For more information about Startup Sault, visit www.startupsault.ca. Follow us on Facebook (www.facebook.com/startupsault) or Twitter (www.twitter.com/startupsault) to keep up to date on Startup Sault events, startup tips and other useful information.
About the Author: Connie Carello is the owner and operator of CC Communications, which specializes in the set up and management of Social Media Profiles for businesses. She is active in the role of public relations and an avid photographer of Sault Ste. Marie Landscapes. She is also a Secondary School Teacher and a communications and Social Media Specialist for StartUp Sault. Tweet @ConnieCarello