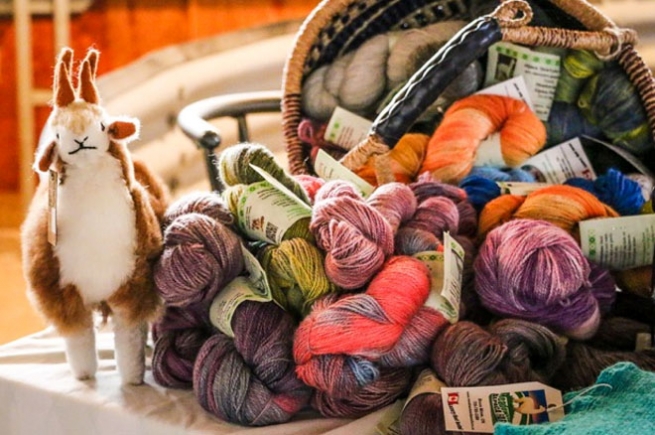 A year ago, Mill Market opened its doors to the community showcasing Northern Ontario vendors such as farmers, ranchers, fishermen and artisans from the Algoma Region and beyond.
I have had the privilege and the pleasure of documenting a year in photographs for Mill Market, Sault Ste. Marie's newest all year round market.
Mill Market is celebrating its one year anniversary this June 2015. Mill Market is located at 35 Canal Drive.
The location was once the Municipal Fish Hatchery across from the Clergue Generating Station -- situated near the Sault Locks.
You can also access Mill Market along the John Rowswell Hub Trail. It is open Wednesdays, Saturdays and Sundays.
The Mill Market has everything from food, clothing, crafting, art work, and entertainment and has hosted various events over the past year.
The food is amazing.
A trip down to the Mill Market can garner you fresh white fish from Agawa Fisheries, homemade perogies and cabbage rolls from Croatian Cookery, fresh vegetables from J & M Farms, and fresh bread from Stillcroft Farm and Bakehouse.
Tuomo's Stubbornly Finnish Foods sells traditional pulla, voi-pulla buns, sugar pulla and rye bread.
Beautiful meat cuts are sold by Sunnynook Farms, Penokean Hills, Collholm and Gawas Farms and European Meats.
- Sheri Minardi