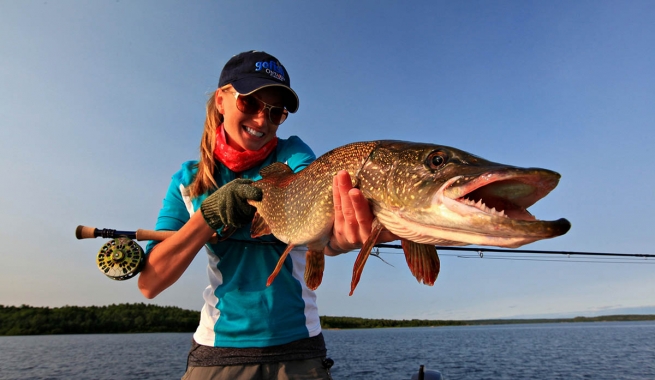 Located in beautiful Algoma Country in Northern Ontario, Brennan Harbour Resort is nestled on the shores of Lake Huron.
This very comfortable and exceptionally clean lodge facility is ideal for fly fishers because it provides access to some fantastic fishing.
Huge northern pike, smallmouth bass, even steelhead and salmon -- they are all here.
Best of all, Brennan Harbour Resort works hand-in-hand with a local flyshop known as Flymart.ca to help fly fishers target trophy sized fish.
As a drive to location, Brennan Harbour is an excellent choice for fly fishers who are looking for a great fishing vacation.
You can book Housekeeping and American Plan fishing packages at Brennan Harbour Resort.
Guide services can be arranged upon request.
- Rebekka Redd