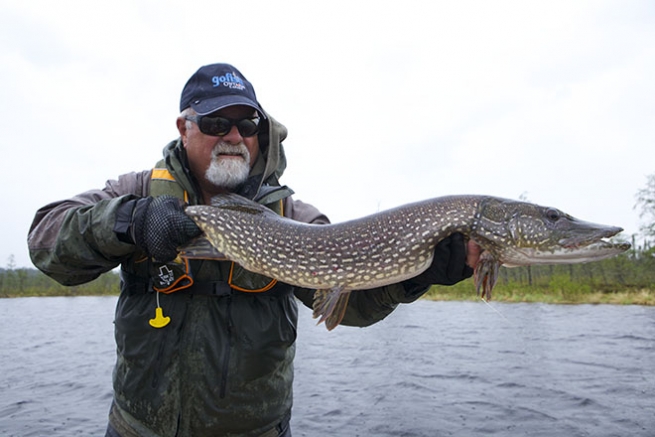 For those fly fishers who want to hunt big northern pike, there is a special place in Algoma Country, Northern Ontario that has what you want -- Timberwolf Lodge.
Timberwolf Lodge is a fly-in facility that easily accommodates fly fishers who want to cast big flies for aggressive northern pike.
This upscale fishing lodge is perfect for those who really want to relax, fish and take in the "total wilderness" experience.
Located on beautiful Nagagami Lake, Timberwolf Lodge offers pleasant and well equipped facilities that are designed with a rustic appeal.
You can book American Plan fishing packages which include round-trip airfare from Hornepayne, daily meals, beautiful 18-ft cedar strip boats and even shore lunch kits.
After a day out on the lake, the central lounge is a great place to unwind around the fireplace.
- Bill Spicer