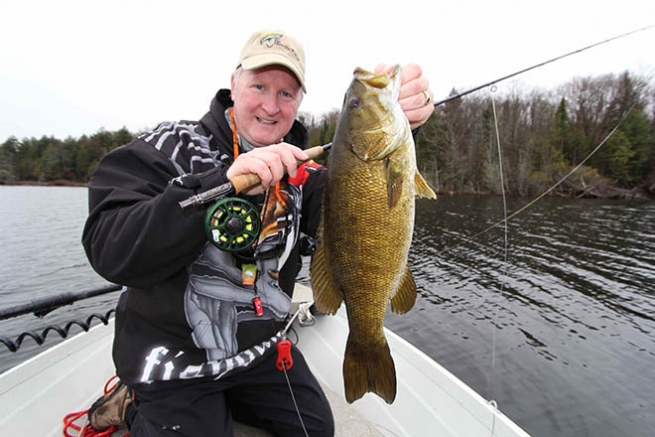 Catching smallmouth bass on a fly rod is truly an angler's delight.
Nestled in Algoma Country, only an hour or so from Sault Ste. Marie, Birch Lake Resort is surrounded by numerous lakes that have exceptional smallmouth bass fishing.
To find bass that average 3 - 4lbs and that will willingly come to fly - that is indeed a special place.
In this area you can use topwater poppers, streamers and crayfish patterns to hook the bass.
Using six or seven weight rods, this is great fishing at a great price! Best of all, the surrounding lakes have public access.
Birch Lake Resort is just 10 minutes from Thessalon, which allows you easy access to services (fuel, fishing licenses, groceries) and even a night out for dinner at one of the local restaurants.
This drive-to resort has comfortable and affordable cabins which sleep up to 4-6 anglers.
- Colin McKeown