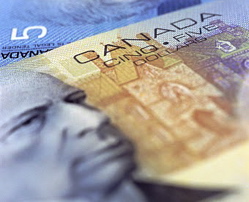 City councillors will sit down Monday afternoon to begin hashing out the coming year's finances.
Another increase is on the table with city staff recommending a 2.8-percent bump.
A growing tax base has trimmed that figure by 1.7 points, according to city staff, but if recent history is any guide - and it usually is - councillors will find a way to bring that increase down a little more.
Over the last four years, for example, councillors have been faced with proposed increases from city staff of between 3.56 and 4.19 percent but have whittled that figure down by at least a quarter of a percentage point and often by more.
Last year's budget deliberations saw councillors take more than a full point off the staff proposal, bringing a $95 annual hike down to $59 for the average homeowner.
Whether residents are going to be happy with a similar result this year is something they have to decide, and with an election coming up in the fall councillors and challengers will certainly be keeping their ears to the ground when it comes to public sentiment.
One voice that would be interesting to hear would be that of the city's businesses.
The Sault Ste. Marie Chamber of Commerce has, since early this year, alluded to issues with the way the city spends its money - while so far avoiding coming out and directly challenging municipal bean counters.
In a press release a little more than a week ago, the chamber outlined a proposal for changes to the provincial grant system that transfers funding from the so-called 'have' cities to the 'have nots.'
The Sault, the chamber notes, is one of the 'have-not' cities, benefitting from the arrangement to the tune of $17 million - with transfers from the province making up more than 17% of the city's annual budget.
The local proposal, which will go to the Ontario Chamber of Commerce when it holds its annual general meeting in the Sault next month, would ask the provincial government to change the transfer payments system so that it encourages cities to "control spending, taxation and grow their tax base."
Presumably, the Sault chamber is saying the city isn't doing those things.
The question is, what moves do chamber board members believe would fix the problem it believes exists?
And what would be the tradeoffs?
It's too bad we haven't heard anything specific.
We phoned the chamber and spoke to Mark Barsanti, its president, and asked what the chamber's position on this year's budget is.
He said he didn't have anything to offer publicly.
That's up to him, but perhaps it is time we heard what the chamber has on its mind.