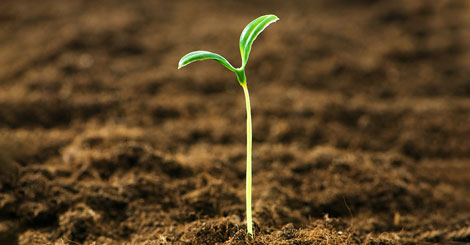 October has arrived following the nicest September we have had in quite a few years!
The bit of rain we had last week and cooler temperatures has resulted in leaves starting to colour up.
I hope you get a chance to take a drive and enjoy the show!
I am sure most of you are well ahead of me in your yard work, but if you are not, here are a few gardening tips for the end of the season:
1. Get your lawn in order now so you will have less work in the spring: Rake up and compost leaves.
To speed up the composting process, run the lawn mower over the leaves to chop them up.
The smaller the size heading into the compost pile, the faster you will get finished compost ready to use in the garden.
Give your lawn a final short cut, this will make spring raking easier.
If you have time now, hand dig any perennial weeds you come across.
Be sure to get the entire root or they will be back to haunt you in the spring.
2. Clean out garden beds to get a head start on spring work: Pull out dead annuals. Chop them up and add them to the compost pile.
Weed beds and cultivate the soil. Add organic material such as compost, composted manure, coir fibre or peat moss.
This will improve the soil texture and compost will add nutrients ready to be used by plants in the spring. Edge any beds that have had the lawn encroaching into them.
Plan to put in lawn edging in the spring if this is a good solution for your problem.
3. Cut back all your perennials that have finished blooming. There still may be some colour left on Autumn Sedum, Toad Lilies and Anemones, but all others are probably finished.
Leave 3 to 4 inches of stem showing so you will know where the plants are in the spring.
Make sure any foliage from plants that had disease or bad insect infestations are bagged to be put out in the garbage rather than going to the compost pile.
This will help prevent a serious problem next season. Add organic material at least an inch thick to the bed.
Turn it into the top layer of soil before you level the bed.
4. As long as your hybrid roses have had a hard freeze to harden off the stems, they should be ready to be covered for the winter.
Prune off any dead stems before you cover the plants.
Put a rose collar around each plant and fill it full of soil or compost.
This will freeze solid as temperatures drop, but not thaw and freeze numerous times throughout the winter.
You can cut the stems that are not cover or wait until spring to do all the pruning once roses are uncovered.
Remember, hardy shrub roses do not need winter protection.
5. Make sure you have all the supplies you need on had to winterize any tender trees and shrubs. (You can refer to my previous article on this subject for full details.)
It is not too early to put on white plastic spiral tree guards to prevent rodent damage or to wrap the tender bark of young trees with Tree Wrap to prevent frost cracks.
I hope you get a chance to put your yard in order before the snow comes to stay.
With any luck we won't have an early snowfall like last November that never did go away.
If you don't get everything done, don't panic.
There have been years I have not managed to get through my entire fall chore list. It wasn't a big disaster.
Spring clean up just took a little more time the next year!