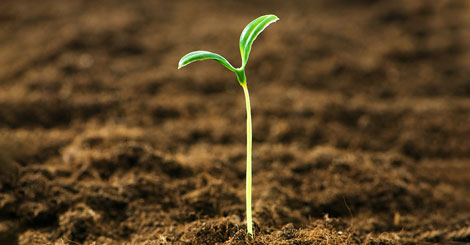 Once September arrives, I always start my mental list of yard work to prepare for winter.
Not that I'm really looking forward to snow, as autumn is a glorious season!
It's just that fall can be so unpredictable.
We may get lots of time to wrap up the gardening season or only a few nice days to get the chores done.
If your containers are as bedraggled as some of mine, it's time to replant for fall.
Garden centre shelves are full of colourful mums, pansies, asters, ornamental peppers, grasses, cabbage and kale.
You can even use fall blooming perennials such as sedums, for extra interest! Plant containers tightly so you have a good show right through to Thanksgiving!
When fall frost hits the annuals or if they look poor already, you can clean them out of beds and fill your compost pile.
Weed beds thorough to get the stragglers; spread compost throughout the garden and turn it into the soil.
Make note of plants that need to be moved or perennials that require dividing.
Once leaves turn colour or look 'fallish', those tasks can be done.
Refer to my earlier article on moving trees and shrubs.
I will write about dividing perennials next week.
Fall is also a great time for lawn repair.
If you have poor areas from summer heat or bug damage, the cool moist weather is perfect for seed germination.
First rake vigorously to pull up dead grass.
Then spread some topsoil and seed starter lawn fertilizer in bare areas.
Rake to level and pack soil down with a roller or the end of a straight rake.
Spread your grass seed at the recommended rate and firm it into the soil.
Keep newly seeded areas moist for good germination.
Newly sprouted seed can die quickly if left to dry out.
September is also the perfect time to get two lawn pests under control.
If you have had trouble with White Grubs destroying your lawn in the past, be sure to apply nematodes in fall.
The larvae are young at this time of year, very hungry and at a stage that is easiest to kill.
Left uncontrolled, they will feed all fall on grass roots.
In spring you will have large dead areas as well as big, fat grubs that are harder to kill!
Be aware that not all lawn problems are caused by White Grubs.
We have seen a real upswing in the population of Leatherjackets.
This pest is the larvae stage of the Cranefly.
At this time of year, you may see giant mosquito-like flies hovering over the lawn.
This is the Cranefly laying eggs in the grass.
About two weeks later, the eggs have hatched and the Leatherjackets start to feed on grass roots.
They are best controlled in fall with a beneficial nematode specific to that pest.
In spring the larvae is much bigger and tougher to kill, but unfortunately still hungry!
Fall is also the time of year for the last application of lawn fertilizer.
Just be sure to use a fall formulation with low nitrogen and high potassium.
You don't want to encourage lush growth with too much nitrogen.
Many lawn diseases that appear in spring are caused by grass growing too vigorously before winter.
The potassium in fertilizer encourages the grass to toughen up for winter.
You may see some fall lawn fertilizers that do have a high percentage of nitrogen, the first number in the 3 listed on the label.
In most cases, that type of nitrogen is a slow-release encapsulated pellet that has been formulated to dissolve in spring, the time when lawns need more nutrient for active green growth.