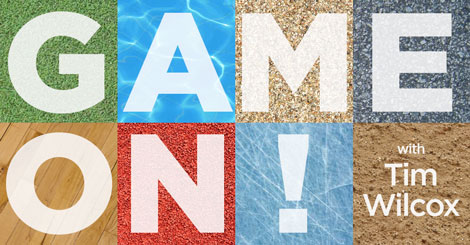 Many thousands of years ago, before the advent of ergonomic snow shovel handles or even Jeep Wranglers, enterprising, impeccably bearded Scandinavians were Scandinaving their way across Scandinavia using an incredibly effective method of traversing snow.

The Norse called it Skio, which loosely translated as "Yes, these foot-sticks of wood may look stupid, but at least I'll be at the tavern before nightfall, Bjorn!" or maybe just "sticks of wood".

Old Norse can be tricky.

Although prehistoric evidence has suggested skiing originated in China 5000 years ago, we shall ignore this because seriously China, can the rest of the world have ONE THING they can say they invented?

ONE?

Seriously…

In fact Norse Mythology posits that their Gods hunted on skis using spears, millennia before Chuck Norris adopted this method to do his weekly shopping.

As eras passed, skiing as a utilitarian pursuit morphed into the leisure activity.

Resorts have been in existence in Alpine Europe for nearly 200 years.

Naturally, as humans expanded their interests in activities beyond societal repopulation efforts and militaristic depopulation efforts, skiing the leisure activity became alpine skiing, the competitive activity.

No empirical evidence exists as to exactly when the downhill aspect was introduced, though it was likely right after someone on skis looked up at the surrounding mountains and said "Hold my Glugg and watch this!"

In 1921, Downhill Skiing became known as an actual sport as opposed to a crude, dare-based example of athletic Darwinism.

The rules were created by Sir Arnold Lunn at the inaugural British National Ski Championships, likely held somewhere other than Great Britain.

The Olympics and FIS World Cup seasons soon followed, also not in Great Britain, and a glamourous, high-thrill sporting phenomenon took hold.

The likes of Jean-Claude Killy and Alberto Tomba wowed their European fans, while Canadian Nancy Greene stole our hearts with Olympic gold in 1968.

The exploits of the Crazy Canucks followed, and a nation seemingly in hockey's grip embraced this extreme sport as its own.

The fact that there were these giant things called The Rockies in our backyard didn't hurt either.

Locally, we are blessed with arguably the finest ski hill to be found between said Rockies and the Laurentides of Quebec.

I speak of Searchmont Resort.

Just a half hour's drive from the city, it features a 700 foot vertical, which I think is important, and 18 runs, which I know is important.

Downhill skiing can be taken up at any age, as the existence of The Bunny Hill suggests.

Lessons are readily available, and ski swaps help keep the equipment costs down for beginners.

There are varying degrees of difficulty attached to the runs at Searchmont, like at all fine resorts.

A 'colour and shape' system of symbols in Canada.

They range from Green Circles (wide gentle slopes), intermediate Blue Squares (narrower, less gentle slopes), to Double Black Diamonds (gentle, respectful words spoken at Timbo's memorial service).

No matter what challenge you take on, remember to think safety.

Wear a helmet when you hit the hill, because not everything you land on will be soft and fluffy.

The lodge at Searchmont has full amenities, including overnight cabins, and prices for lift tickets and season passes are very reasonable, especially when you compare it with other Canadian resorts, where they'd be happy to take your car as a partial trade-in for a day pass.

As you may have deduced, I am a novice skier.

If novice means "allergic to staying upright, and magnetically attracted to large trees, signs, fellow skiers, etc.", that is.

Spend any time skiing around me, and you'll see more yard sales than the P-Patch on a July Saturday morning.

But don't let my absolute lack of Norse Godliness put you off.

Downhill skiing is a rush.

Spend a little time and humility learning the basics and you'll be blasting down the black diamond like Kerrin-Lee Gartner on a Red Bull bender before you know it.

If you wish to take it to a competitive level, there are ski teams awaiting you, in many different disciplines.

The Sault and area is an outdoor paradise in winter and Searchmont is a true jewel in Algoma's crown.

Get out this season and give it a shot, and if you see me out there, be sure to stop and say hello.

Then by all means help me get back upright, will ya?

Thanks, pal.